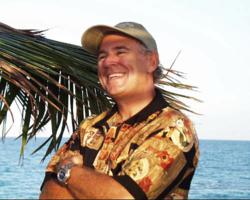 New York, NY (PRWEB) February 22, 2013
Cheap Concert Tickets announces that Jimmy Buffett has released his 2013 concert dates. During the spring and summer months of 2013, this legendary artist will be visiting prime venues around the country.
Whenever people hear "It's Five O'clock Somewhere" they instantly remember the good old days and hear the voice of Jimmy Buffett inside their heads. Fortunately, fans can take a trip down memory lane by watching American singer-songwriter Jimmy Buffet as he performs his signature songs live in a series of concert performances this calendar year. The tour will start on April 27, 2013 at the Bridgestone Arena (Formerly Sommet Center), in Nashville, TN and will conclude on August 22nd at the Nikon at Jones Beach in Wantagh, NY (Long Island).
"Margaritaville" and "Come Monday" are among the hit songs he recorded with the Coral Reefer Band. This popular entertainer began his musical career in Nashville, TN in the late 1960s. He was able to record his first album, "Down to Earth" and then recorded a collection of Christmas Songs, as well as a collection of Buffet songs sung by children known as the Parakeets.
In 1998, Jimmy Buffet released an album of songs from the Musical Don't Stop the Carnival, which ran in Miami for six weeks. In 2003, the song "It's Five O'clock Somewhere" paved the way for Buffet's first award in his 30 years in the music industry. He won the Vocal Event of the Year in the 2003 Country Music Association Award. The album License to Chill sold more than 200,000 copies in its first week of release and he topped the U.S. pop albums chart for the very first time after three decades in the music industry.
In August 2006, he released another album "Take the Weather With You," and in 2007, he got nominated again for the CMA Event of the Year Award for the song "Hey Good Lookin" which featured Alan Jackson and George Strait. In December 2009, he released another album with the title "Buffett Hotel." In 2011, Buffett released a Digital Album, "Volcano-Live 2011."
Fans of Jimmy Buffet in North America would definitely be happy to watch him perform "Margaritaville," "Come Monday," "Fins Volcano," "A Pirate Looks at Forty," "Cheeseburger in Paradise," "Why Don't We Get Drunk" and "Changes in Latitudes" and "Changes in Attitudes," among others.
Here's a little trivia about the Cheeseburger Paradise. When Jimmy Buffett took their first long boat trip, they ran into some very rough weather while crossing the Mona Passage between Hispaniola and Puerto Rico. When they started to run out of food, they started to imagine a juicy and piping hot cheeseburger to help get them by. Finally, when they docked at the Island of Tortola and headed to the restaurant - they saw American cheeseburger and pina coladas on the menu - the realization of their fantasies.
Jimmy Buffett's performances on the following dates and venues.
April 27, 2013 at Bridgestone Arena in Nashville TN (Sommet Center)
April 30, 2013 at Aarons Amphitheatre At Lakewood - Atlanta Area
May 2, 2013 at Tower Amphitheatre in Austin TX
May 4, 2013 at the FC Dallas Stadium in Frisco TX (Pizza Hut Park)
May 11, 2013 at Rocks Off Concert Cruise - Boat Cruise Aboard The Cabaret
June 22, 2013 at the Comcast Center - MA in Mansfield MA (Tweeter)
June 25, 2013 at the Susquehanna Bank Center in Camden, NJ (Tweeter)
July 13, 2013 at the Farm Bureau Live at Virginia Beach (VA Beach Amphitheatre)
July 16, 2013 at the Riverbend Music Center, Cincinnati, OH
July 18, 2013 at the First Niagara Pavilion, Burgettstown PA - Pittsburgh area
August 17, 2013 at Jiffy Lube Live in Bristow VA (Washington DC area)
August 20, 2013 at Nikon at Jones Beach in Wantagh, NY (Long Island)
August 22, 2013 at Nikon at Jones Beach in Wantagh, NY (Long Island)
About CheapConcertTickets.me:
CheapConcertTickets.me delivers tickets to sold out concerts and events worldwide when no one else can, and they do so at discounted prices. As a member of TicketNetworkDirect, they can guarantee the delivery of Jimmy Buffett tickets and Bruno Mars tickets along with NASCAR, NBA, NFL, and NHL tickets. With CheapConcertTickets.me customer service is a priority, for more information email support(at)cheapconcerttickets(dot)me.