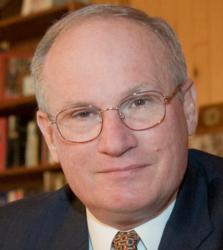 To maximize the value of your privately held business run it to maximize profits and keep good records to enable the buyer to see that you did.
Pasadena, CA (PRWEB) February 27, 2013
Summit Business Brokers, Inc. has been in business for five years as an adviser and broker representing private businesses. Recently, it has seen an increase in business owners in exiting their business. Summit is asked by its private, family business clients in the Los Angeles area for advice in selling their business and planning retirement. There are three principal choices. First, you can transfer the business to an heir or trusted employee. Second, you can liquidate. Third, you can sell to an outsider.
Transferring the business to an heir or trusted employee is usually the best alternative. Each year a small percentage of the equity can be sold or gifted. The advantages are several. First, taxes may be minimized with wise planning. The new owners start with a small percentage and are immediately motivated as equity owners with a personal interest in growing the business. Continuity is maintained and employees, vendors, lenders, and customers are not threatened by an abrupt disruption in the management team. Finally, the outgoing owner can taper off involvement with minimal impact on day-to-day operations. But unfortunately most owners have no eligible heir or trusted employee.
Liquidation is rarely a beneficial option. Furniture and equipment can't be sold for anywhere near what was paid. However, an untimely death or disability may make this the only option. But it can usually be avoided with proper planning.
This leaves selling to a third party as usually the only realistic option. The year 2013 is expected by many professional intermediaries to see more activity than in many recent years. John Schmid, owner of Summit Business Brokers, Inc., in Pasadena, CA recently said: "Owners often lose sight of two Golden Rules when preparing their business for sale."
The first Golden Rule is: don't take the foot off the gas and relax before the business is sold or even before a potential buyer is identified. Obviously, buyers are looking to make a profit. If profits and cash flow are declining, a big red flag comes up and buyers may look elsewhere. Mr. Schmid said further: "Sellers sometimes begin a negotiation with: 'the business has great potential if it were only run better.'" This is usually unconvincing as buyers base decisions on actual performance, not potential.
The second Golden Rule is: have well prepared and understandable accounting statements. If the buyer can't make sense, the sale may never happen. Mr. Schmid said, in his experience as a business broker, many sales fail because of poor accounting statements. Further, in due diligence, the buyer often requests a price discount because investigation has uncovered irregularities even the seller did not know about.
A wise seller will consult with a business broker or other intermediary on how the accounting statements should be presented to buyers in today's market.
Summit Business Brokers, Inc. was founded in 2008 to assist the owners of privately held businesses in Southern California. Summit primarily focuses on manufacturing and distribution businesses valued between $2.0 and $10.0 million. High net worth individuals and private equity groups regularly contact Summit looking for appropriate acquisitions. In addition, Summit employs internet search engines to confidentially inform buyers worldwide of businesses for sale. Summit works with teams of professionals such as attorneys, financial advisers, accountants, appraisers and commercial real estate brokers to best prepare and position a business to maximize its value in today's challenging market.