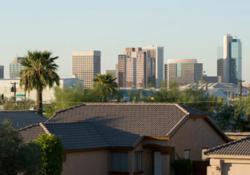 Arizona has emerged as one of the preferred alternatives in the recent past when it comes to investing in the property
Scottsdale Arizona (PRWEB) February 23, 2013
N.B Andrews and Associates, an organization founded by Nick Andrews about 10 years ago, today announced the launch of their official website http://ArizonaHomesNBAndrews.com . The site provides details related to the Arizona real estate market along with free MLS search option. Information related to the communities of the company including Kierland, McCormick Ranch, Troon Village, Grayhawk, Silverleaf and DC ranch are also present.
Speaking on the occasion, Nick said, "Arizona has emerged as one of the preferred alternatives in the recent past when it comes to investing in the property. More people are buying or planning to buy a home in the state than ever before. We have been into the real estate business for around 10 years now. It is time to offer a platform to people where they can search for homes in the state like a pro."
According to the sources, Arizona has emerged as the preferred alternative to stay after retirement and there are a number of different reasons supporting the same. The benefits that are influencing most include the perfect climate, competitive property prices and a range of different attractions. The property market is still not in perfect shape; however, things are likely to change by the end of the year and as per experts; the current year is the best time for people to invest in real estate and reap the benefits of price rise in the times to come.
Nick added, "2013 presents a great opportunity for those who are brave enough to invest in property. The market is likely to shoot up by the end of the year and those who invest would see the results coming in. Lower demand in the present times also provides an opportunity to negotiate the prices and get a deal that would be a distant dream in a few months time."
About Arizona Homes N B Andrews
N.B Andrews and associates is a Scottsdale based full service real estate and note brokerage that was founded by Nick Andrews, a real estate broker in the year 2003. As president, he has built the company into a successful business that has closed over $500,000,000 in the real estate transactions since its inception. Mr. Andrews is an entrepreneurial executive with 15+ years of experience specializing in commercial, residential, land and notes.