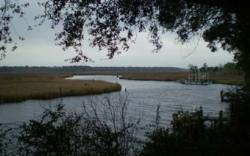 Land deals like this don't happen every day.
Amelia Island, FL (PRWEB) February 24, 2013
Yulee County Land: Deep-Water Opportunity
Land deals like this one are becoming more and more difficult to find. Just off of Amelia Island, a pristine, buildable parcel with deep-water frontage has now become available in the very desirable northern Florida area just north of Jacksonville. These fifty-five scenic acres adjacent to prestigious Fernandina Beach, are offered by local industry leader Chaplin Williams Real Estate.
Anyone who's given thought to construction in the area will recognize this site as ideal for a boutique collection of exquisite townhomes, surrounded by the finest natural and man-made amenities and fringed by glittering watercraft. With the economy on the rebound, interest in vacation homes and boating communities is perking up. Why not be the first to seize a chance that may never come again?
On the other hand, those looking for a sizable family compound, business retreat, or other high-end group facility may see this land as the locus of their dream, where they can build to suit while retaining the outdoor appeal that draws so many buyers to this area in the first place. Given the closeness of the Fernandina Beach Historic District and the many stately Fernandina Beach homes, traditional designs replete with gingerbread, porches, and widow's walks might be wholly appropriate; or, a builder may want to stress innovation and technology. It's up to you.
Let's look at the fact sheet. Right now, access is via graded gravel road. There is a septic system and a private well (look Ma, no more water bills!). This R-1 zoned property comes with zero deed restrictions, giving the buyer complete independence. There is water frontage on the tidal creek, as well as in the marsh areas that comprise the bulk of the property. The orientation is to the southwest, maximizing sunlight and warmth and keeping heating bills to a minimum. The land has been completely cleared, of course, and the buyer takes possession as soon as the paperwork is signed. Financing is also possible, with at least three possible pathways for acquiring the property without paying cash.
Consult the map, and you'll find even more reasons why these acres are a bargain at today's low price. Bustling Jacksonville International Airport is just fifteen minutes away, putting the property within easy reach of anyone in North America. The presence of nearby Four Creeks State Forest adds to the area's environmental luster, appealing to families with children and to mature adults with interests in hiking and birdwatching. Only twenty minutes away, the premium destination of Amelia Island boasts world-class beaches, shopping, and entertainment in a tasteful, upscale setting.
There are many reasons to love this property, and the low price is just one of them. For some time now, Chaplin Williams has been the area's acknowledged leader in Amelia Island real estate, Fernandina Beach homes, and Yulee County property as a whole. Competent, professional and hard-working, Chaplin Williams Realty is ready to assist in turning speculation to reality.