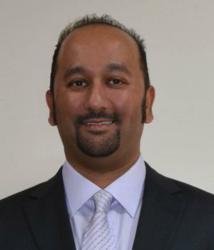 These are the people with the passion and the disruptive ideas that will change the world we live in.
Charlotte, NC (PRWEB) February 22, 2013
Amish Shah of Millennium Search will be attending the 5th annual Kairos Global Summit, Friday, February 22nd through Saturday, the 23rd in New York City, NY. Shah will be attending the event as a Kairos Mentor and advisor for Eartop Technologies' CEO and President, Ketan Rahangdale.
The Kairos Global Summit will be a meeting of the top 350 Kairos fellows and 150 prominent entrepreneurs from around the world. Sponsored by the Kairos Society, the event provides "a unique, collaborative weekend forum to catalyze groundbreaking ventures by connecting young entrepreneurs with experienced mentors." The event will also host the presentation of the Kairos 50, a curated group of students chosen as the leaders of highly innovative companies. The highlighted event will be held on the floor of the New York Stock Exchange.
Shah currently serves as an advisor to Eartop Technologies. He is also the CEO and Founder of Millennium Search, an executive search firm focused on talent acquisition for early to mid-stage startups up to Fortune 500 technology companies. Shah also serves as an advisor to iGenApps and is an investor for several other startup companies.
"I'm excited to be a part of the Kairos Global Summit as a mentor, and to be given the opportunity to work with tomorrow's leaders. These are the people with the passion and the disruptive ideas that will change the world we live in," says Shah.
Rahangdale is Founder, Chairman of the Board and CEO of Eartop Technologies, a startup releasing the FLOW series, a line of Bluetooth adapters for high end audio devices touting higher quality audio and improved battery life compared to other Bluetooth devices. The FLOW product line is expected to launch in Fall of 2013. Rahangdale is among the top 350 Kairos Fellows, and serves as a regional president for the Fellows. Eartop Technologies was also included in the Kairos 50 in 2012, an annual list of the 50 most innovative student-run businesses in the world.
"Kairos is about bringing together the leaders of today with the next generation of entrepreneurs, the Y generation. This summit is a very exciting place to be, and we are honored to be a part of it" says Rahangdale.
Founded in 2008, the Kairos Society is a non-profit 501(c)3 organization based in the United States that works to find and empower the young pioneers who will push the world forward through entrepreneurship and innovation with the support of the top universities, mentors, and corporations across the globe.
To learn more about Millennium Search, visit http://www.msearchllc.com.
To learn more about Eartop Technologies and the FLOW product line, visit http://www.eartop.com/.
For more information on the Kairos Society and the Kairos Global Summit, visit http://www.kairossociety.org/.