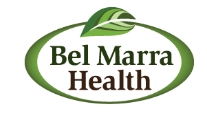 In terms of sexual health, lowering of testosterone levels may also alter one's function during intercourse.
Toronto, ON (PRWEB) February 24, 2013
Bel Marra Health, who offers high-quality, specially formulated vitamins and nutritional supplements, is reporting on a new medical study that outlines how declining testosterone is directly related to other changes in male health.
As Bel Marra Health reports in its article (http://www.belmarrahealth.com/general-health-2/declining-testosterone-and-effects-on-male-health/) the decline in testosterone levels is often associated with various changes in male health. For example, changes in body composition, such as increase or decrease in body weight may be linked with fluctuations in testosterone levels. It may also be possible for other men to experience a difference in total muscle strength, which is generally considered as a major feature of good male health.
A recent medical report published in the Journal of Andrology, most men experience a gradual decrease in the amount of testosterone during aging. As a matter of fact, this decline is a normal feature of aging and thus does not indicate any form of disease. However, the decline in production of the hormone may be significant if it simultaneously occurs with another medical condition.
In terms of sexual health, lowering of testosterone levels may also alter one's function during intercourse. Although these various changes in male health are strongly associated with the decline in the male hormone, scientists have also suggested that testosterone may have possibly influenced these alterations. For some men, a decline in quality of their sexual health results in depression.
As the Bel Marra Health article reports, the recent medical report explained that the decline in this reproductive hormone is due to the capacity of the testes to produce testosterone. The Leydig cells, which are the specific cells in the testes that produce this reproductive hormone, appear to have slowed down in its production of testosterone during aging.
Using animal models to investigate mechanisms of stimulation of hormone production in the testes, the authors of the medical report showed that despite stimulation of the experimental animals with luteinizing hormone to induce the secretion of male hormones, no increase in hormone production was observed. This observation thus suggests that there may be another mechanism that influences this natural decline in hormone levels among males, resulting in changes in sexual health and general male health.
The authors of the medical report discussed that the luteinizing hormone, which stimulates hormone production in the testes, is secreted by the pituitary gland of the brain. The report also showed that the amount of luteinizing hormone remains constant through aging and thus the changes in levels of testosterone may be influenced by another mechanism in the body, resulting in modifications in sexual health and other male-related characteristics.
(SOURCE: "Zirkin BR, Tenover JL. Aging and declining testosterone: past, present, and hopes for the future. J Androl. 2013 Jan;33(6):1111-8. doi: 10.2164/jandrol.112.017160)
Bel Marra Health is the maker of "Joint Rescue Formula" a high-quality nutritional supplement designed for joint health in formulations designed to address this specific health concern. All ingredients are backed with scientific evidence. Every product is tested for safety, quality, and purity at every stage of the manufacturing process. Furthermore, Bel Marra Health products are produced only in Health Canada approved facilities, going that extra mile to ensure our health conscious customers are getting top quality products. For more information on Bel Marra Health visit http://www.belmarrahealth.com or call 1-866-531-0466.