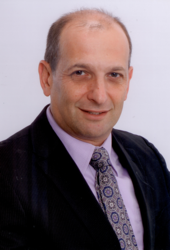 CAPSCIENT brings a unique dimension to providing value added services to the JD Edwards marketplace.
Irving, Texas (PRWEB) February 26, 2013
CAPSCIENT, a leading provider of Oracle JD Edwards integration services and surrounding products, today announced the appointment of Dale Kaplan as Vice President – Sales, Marketing and Strategic Alliances.
Dale comes with a proven track record of providing strategic services to the Oracle JD Edwards ecosystem through his more than fifteen years of ERP experience. Prior to joining CAPSCIENT, Dale was instrumental in growing the business of JD Edwards integrator, KPIT Cummins/SYSTIME, having driven business growth through his leadership in a wide variety of business areas that included sales, pre-sales and solutions, service delivery, international business development, human resources, and organizational development and strategy roles. Dale was responsible for the company's strategic alliance with Oracle and coordinated positioning the company to attain the highest level of Oracle partnership, Diamond.
"CAPSCIENT is on a high growth path and we needed someone of Dale's caliber, extensive experience and expertise to help drive our growth," said Mike Morgan, Co-founder & CEO of CAPSCIENT. "His experience working with large and mid-size companies, his strong relationships with customers and Oracle, and ability to develop and nurture relationships in the JD Edwards ecosystem will be extremely valuable to our successful growth".
Dale added, "CAPSCIENT brings a unique dimension to providing value added services to the JD Edwards marketplace. I am especially encouraged by the company's leadership in Oracle Business Accelerators for JD Edwards EnterpriseOne and thought leadership within the JD Edwards technology space. My exposure to global delivery and managed services will also bolster the new offerings the company is launching this year."
"Dale's extensive Oracle relationships within Oracle Product Strategy, Worldwide Alliances and Channels, Oracle Field and in the consultant base are key factors to driving our growth", commented Kalanithi Venkatesan, Co-founder & President of CAPSCIENT. "Over the past few months, Dale has significantly impacted our business with his structured approach to addressing processes, procedures and our methodologies."
CAPSCIENT has utilized its expanded capabilities to share knowledge through Oracle JD Edwards 100 Day Upgrade workshops and is working with JD Edwards customers to expedite their upgrades and migrations. CAPSCIENT has workshops planned in the next few months and welcomes all JD Edwards customers to attend. CAPSCIENT will also be a primary exhibitor and sponsor at Oracles Collaborate conference (Booth No. 624) in Denver, Colorado in April.
Headquartered in Irving, TX and with offices in Los Angeles, CA and Denver, CO, CAPSCIENT is one of the nations leading JD Edwards consultancies and value systems integration firms specializing in Oracle JD Edwards services.