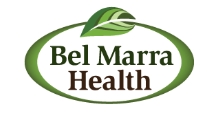 Over the last few years there have been a string of reports about energy drinks and possible connections to health problems.
Toronto, ON (PRWEB) February 25, 2013
Bel Marra Health, who offers high-quality, specially formulated vitamins and nutritional supplements, is reporting on a new research that shows how toxins in energy drinks are leading to increased risk for health problems in teenagers.
As Bel Marra Health reports in its article (http://www.belmarrahealth.com/general-health-2/toxins-in-energy-drinks-under-fire-again/) sales exceeded 12 billion dollars and the projection 5 years from now is just over 20 billion. This is despite that fact that energy drinks continue to get negative publicity.
Over the last few years there have been a string of reports about energy drinks and possible connections to health problems. The latest news…that a survey ordered by the U.S government shows the number of people seeking emergency care after consuming energy drinks has doubled in the past four years.
As the Bel Marra Health article reads, from 2007 to 2011 emergency cases involving teenagers and young adults jumped from 10, 000 nationwide to just over 20,000. The report doesn't pinpoint specific symptoms, but calls energy drinks "a rising public health problem".
The survey results come as a concern to many government officials who are still startled by reports last fall of 18 deaths that may be associated with energy drinks, including the death of a 14-year-old Maryland girl who reportedly consumed two large cans of an energy drink. According to CBS news an autopsy shows the girl died of cardiac arrest brought on by caffeine toxicity. Toxins are substances that can be poisonous to humans.
While caffeine is safe in small amounts, large doses have proven toxic. The energy drink company in this case doesn't believe that their beverage was the cause of death. They are currently embroiled in a law suit with the deceased girl's family.
Teen appear to be big consumers of energy drinks; enticed by the idea it will give them a physical and mental boost. However, the health concerns in the U.S linked to the beverages, as well as 86 adverse reactions that have been reported to Health Canada, have regulators and medical officials on alert. Doctors in the province of Nova Scotia are recommending a ban on the sale of energy drinks to anyone under the age of 19. Meanwhile, the U.S Food and Drug Administration has announced it will turn to outside experts to determine if energy drinks pose a particular threat to teenagers or people who have underlying health issues.
The manufacturers of energy drinks are standing by their products and have stated repeatedly that they believe their products are safe when consumed "as directed".
(SOURCE: "JAMA" Energy drinks and caffeine-related adverse effects. Jan 16, 2013)
Bel Marra Health is the maker of "Heart Rescue" a high-quality nutritional supplement designed for heart health in formulations designed to address this specific health concern. All ingredients are backed with scientific evidence. Every product is tested for safety, quality, and purity at every stage of the manufacturing process. Furthermore, Bel Marra Health products are produced only in Health Canada approved facilities, going that extra mile to ensure our health conscious customers are getting top quality products. For more information on Bel Marra Health visit http://www.belmarrahealth.com or call 1-866-531-0466.