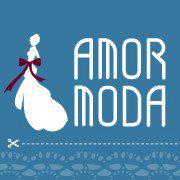 (PRWEB) February 22, 2013
On Feb. 21, 2013, AmorModa.com announced its 5th anniversary, along with continuously speedy growth in the last five years, while many wedding dresses companies are struggling in a weak global economy.
Headquartered in Hong Kong, AmorModa.com attributes all its growth to a strong customer base all over the world. Most recently, the company has updated its website to a multi-lingual platform in distinctive languages, so that they can serve more potential customers from different countries.
"From the first day, we insist on providing top-quality and trendy women's dresses and design services for our customers," said Eason Chen, CEO of AmorModa.com. "Especially in the Europe and the North America, we always pay much attention to customers' satisfaction and feedback. Thanks to the customers there, our staff has tripled in the last few years."
Eason Chen added, "Our experts have many years experience in the industry, and our high-quality women's dresses must be good choices for most ladies. We hope to expand our market share of the online market as well."
The dress experts from AmorModa.com are capable of designing custom women's dresses for its customers, irrespective of its application. The company officials have informed that more new designs are about to arrive soon.
About AmorModa.com
Founded in 2008 in Hong Kong, AmorModa.com is a leading online store that offers wedding dresses, bridesmaid dresses, prom dresses and other special-occasion dresses. The store has a group of designers who create elegant designs for customers all over the world. Moreover, all dresses from AmorModa.com are available free shipping.
For more information, please visit: http://www.amormoda.com/