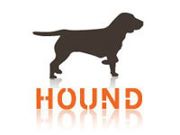 The fact that existing housing inventory has contracted to its lowest point in over ten years means that we're approaching what's closer to a seller's market. This has had broad implications for those seeking employment in real estate.
Pasadena, CA (PRWEB) February 22, 2013
On Wednesday, new data released by the U.S. Commerce Department found that building permits and housing completions both grew in January. The latest data points to a steadily recovering housing market and much improved real estate labor market, as reflected in employment data on Hound.com.
In its latest report, the Commerce Department reported that building permits increased 1.8 percent and housing completions increased 6 percent in January, respectively, over December's revised numbers. The number of building permits represented a 35.2 percent leap over January 2012. Housing completions were 33.6 percent above the January 2012 rate. Building permits are a gauge of future activity, as building companies will apply for them before starting construction projects. The number of housing completions has swelled in recent months as construction companies scramble to meet pent-up consumer demand from the recession, when building starts were at a minimum. Although experts will concede that the housing market is not yet where it needs to be, the data represented a huge improvement in the housing market, especially in comparison with the previous year's numbers.
The latest statistics from the Commerce Department reflect employment trends found on Hound.com, a leading job site. The fact that housing construction has expanded is in direct correlation with the low inventory of available homes on the market, resulting in higher home prices and faster sales. This has created a strong employment demand for all of the key players involved in those transactions, including real estate brokers and agents, as well as real estate lawyers (especially those with finance experience). At the time this release was written, Hound.com found 10,064 jobs in real estate on its site. The greatest demand is for those with experience in residential sales.
"The fact that existing housing inventory has contracted to its lowest point in over ten years means that we're approaching what's closer to a seller's market. This has had broad implications for those seeking employment in real estate," said Harrison Barnes, CEO of Hound.com. "We're seeing a lot of momentum in hiring from real estate firms, real estate investment firms, and law firms that have a real estate practice group."