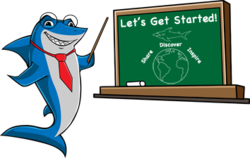 Manifest Income is an entrepreneur family, a stepping stone for anyone new or experienced in the industry that's ready for change
Tampa, Florida (PRWEB) February 22, 2013
Manifest Income (MI) has officially launched their website and forum designed to help small businesses and entrepreneurs. The new website features resources developed to empower and inspire through community support, expert guidance and business evaluations. In conjunction with the launch of the new membership based community, Manifest Income is looking for feedback from beta testers and will offer 100 free 90 day memberships for the new program.
The three founders of Manifest Income have over 30 years of combined experience operating various, successful online businesses. They have created this community venture, based on the evolution of technology now available for people to create and mange their own online businesses. All that creative power has melded into a collective, central intelligence for online business owners and those who simply have a passionate dream they need to crystallize into a product. The team has crafted a web marketing eBook, in PDF format, that expresses the vision in its essence.
Ron Burdine, co-founder and Director of Engagements offered some insights into the new program; "I have personally been involved with web based businesses since 1996 and we have done a lot of different things over the years. We have seen some major shifts in the evolution of the web-especially over the last few years related to ease of use and entry to the market. With the tools and resources available today, there has never been a better time to start an online venture." Burdine continued, "We have truly become experts in marketing many different online ventures for ourselves and our clients over the years. The wisdom we have gained are the core practices that make a web based business succeed and the right mix of tools that maximize your efficiencies and chances for success and sustainability."
The three areas of focus for the Manifest Income Membership program are the community driven library of video tutorials, live bi-weekly webinars and an expert forum to foster ideas into business models while building an archive of practical intelligence.
The comprehensive video library covers just about anything your can think of to make websites more compelling and increase conversions. Many tools and processes are covered, in simple "how-to" format. Members can also request video tutorials, in an on-demand fashion, for help with any issues related specifically to designing their website around online marketing objectives.
The program also features an interactive community forum which gives you direct access to the Manifest Income team of experts as well as other like-minded entrepreneurs. Manifest Income will also host industry-leading experts on bi-weekly webinars and offer "hot seat" business evaluations for the members through the forum. These hot seat business evaluations will put an entrepreneur on stage, to elaborate on their ideas and open a table of discussion amongst members, delivering crucial, candid and creative advice to drive improvement.
The Manifest Income program website design packages are based on the Wordpress CMS which is widely recognized as one of the easiest ways to create a website. Originally developed as a blog platform, Wordpress has evolved into a robust open source structure for developing dynamic websites.
Matt Ludwig, co-founder and Director of Automation had this to say about Wordpress and some of the tools available to the members; "With ease-of-use, minimizing costs, and 'search-engine friendliness' being my top 3 priorities for members, there is no out of the box platform that even comes close. Wordpress is the most supported, inexpensive and robust way to go about building a website. It is made for the business owner, not the webmaster. We know the 2 toughest challenges for aspiring entrepreneurs are time & money. Hence, we focus our practice on creating income for folks that is as passive as possible using affordable automation technology."
According to Manifest Income, one of the unique aspects of their membership is the community support through the forum. Unlike many public forums where users must sift through commercial interests and alluring offers of get rich quick schemes, the Manifest Income forum is a private highly moderated platform that does not allow unsolicited offers.
Ryan Eisenhower, co-founder and Community Director attributed MI's foundation to being inspired by the social media revolution and the need for human connection and development. "Human beings now live in digital tribes that work very much like their ancestors in working towards a common goal. As a collective, MI encourages members to help each other along in their entrepreneurial endeavors with the consistent guidance and wisdom of the founders backing them every step of the way." Ryan continued, "Manifest Income is an entrepreneur family, a stepping stone for anyone new or experienced in the industry that's ready for change."
If you are interested in the beta membership program with Manifest Income you can sign up through their Facebook page linked here: Facebook.com/ManifestIncome