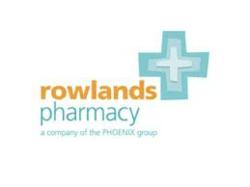 (PRWEB UK) 22 February 2013
More and more consumers are turning to online pharmacies for everything from prescription services and health advice to skin care products - but experts have warned of the need to be wary.
A recent study of over 3,000 adults, conducted by the Pew Research Center, found that last year 59% used the internet to find out health information.
That number is set to continue to grow considerably higher as smartphone usage increases and people grow more accustomed to using the internet for most aspects of their daily lives.
However, ordering prescription drugs from an online pharmacy also requires consumers to be aware of the less reputable pharmacy websites that may offer counterfeit prescription medications.
To assist consumers in being able to properly evaluate an online pharmacy website, Rowlands Pharmacy has compiled the following list of three questions to ask:
1. Is there a licensed pharmacist, physician or chemist on staff?
Stay away from online pharmacies that do not have a licensed pharmacist, physician or chemist that you can talk to. Many prescriptions come with very specific usage instructions that may require further explanation.
A spokesperson for Rowlands Pharmacy said: "We're proud to provide the Rowlands Pharmacy Online Doctor service for our customers. All of our doctors are GMC registered and our free online consultation process is secure and private. Our doctors are here to answer your questions and get the very best healthcare available."
2. Does the pharmacy require a valid prescription?
If the pharmacy does not require a valid prescription from a licensed physician or healthcare provider, it's a warning sign to stay away. Self-diagnosis of medical conditions can be extremely dangerous, especially when paired up with less reputable pharmacies providing expired or possibly mislabelled prescription medications.
3. Is the online pharmacy licensed in your country?
All countries have professional and government licensing bureaus that verify the training and qualifications of healthcare professionals before allowing them to treat patients. The same is true for pharmacies.
The General Pharmaceutical Council governs Internet pharmacies in England, Scotland and Wales and all online pharmacies must display their logo at the website. US-based online pharmacies are required to be registered with and approved by the Verified Internet Pharmacy Practice Sites.
For more information on the secure prescription services at Rowlands Online Pharmacy, visit http://www.rowlandspharmacy.co.uk.