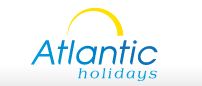 We can tailor holidays exactly to your needs!
Gloucester, UK (PRWEB) February 23, 2013
Atlantic Holidays is one of the leading online holiday planning companies in UK, which has earned a reputation of providing great customized holiday packages for all the popular dream destinations. Having served thousands of satisfied customers, the company recently announced new holiday packages to Portugal and Azores at competitive prices to attract more customers.
Atlantic Holidays has made the process of holiday planning really easy for everyone with its host of packages. It is one of the leading UK-based online holiday planners that have got holiday packages to popular European destinations, and being part of the Pestana Group it was an obvious decision to increase their packages to Portugal. So, to fill up that gap, the company recently announced new holiday packages covering Portugal and The Azores too.
Know all the details about Portugal holiday packages here.
On this occasion, the Operations Director of the company was quoted as saying - "A holiday in dream destinations like Portugal, Azores and Madeira may require expert assistance to know more about the good hotels and plan everything in advance. When you're planning a break in a place like Portugal, it's always a good idea to consult the experts. At Atlantic Holidays, our aim is simple: to offer discerning travellers the very best holiday experience in these idyllic destinations."
Their packages include flights to Portugal that depart from UK, and everything else right from the hotel bookings, historic beach-side walk, visit to national parks, golf plays, and more. Atlantic Holidays offers holiday packages for all kind of travellers. Some of the most popular packages offered by the company include family holidays, golf holidays, and the romantic couple getaways. The packages can be further customized as per the specific needs, and budgets of the travellers.
Atlantic Holidays offers complete flexibility in terms of creating personal itineraries, choosing the accommodation, and covering the preferred tourist spots.
Apart from offering complete holiday packages, the company also offers flight bookings as one of their exclusive services. Commenting about the efforts put by Atlantic Holidays for 2013, the Operations Director of the company was quoted as saying - "We have always strived hard to provide good value charter flights as part of our holiday packages. For those who made their own accommodation arrangements we make these flights available on a "flight only" basis. Now, with the launch of our new website in 2013 we are able to offer an even wider range of flights as part of a holiday packages as well as on a 'flight only' basis."
The newly launched Portugal holiday packages also include special access to the iconic and historic Posada hotels in Portugal. They also give the flexibility of boarding flights from any of the major airports in UK to all the customers.
About the Company
Atlantic Holidays is a UK-based online holiday planning website that offers holiday packages to its customers with 100% scope for customization. Apart from offering holiday packages, the website also offers exclusive flights booking service too.
Know more about the company by visiting their official website http://www.atlanticholidays.net/