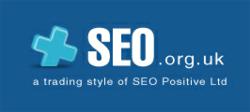 The results show the scope and potential that Twitter really has
(PRWEB UK) 22 February 2013
A study carried out by the micro blogging site Twitter has found when users are most likely to access the social media platform. The findings are particularly focused on mobile usage – a corner of the market that is expected to continue to boom even more so over the next years. The findings found that mobile users are more likely to use Twitter multiple times throughout the day and also pin pointed exact times and events when Twitter was expected to be used most. Results saw that those with the Twitter app were 157 percent more likely to use the site when they woke up, and a huge 169 percent more likely to use it whilst out shopping. Unsurprisingly the app was predominantly popular for those who commute, with mobile users logging on 3 times more than non mobile users.
The findings are as predicted – the more accessible the site – the more chance of users using it throughout the day. SEO.org.uk, one of the UK's search engine optimisation and social media agency's although unsurprised at Twitter's popularity, was interested in discovering exactly when and where its users go on the site. Ben Austin, Managing Director of the company explained, 'The results show the scope and potential that Twitter really has – percentages more than 100 percent of its mobile users. Activities such as shopping, watching television and winding down to sleep are all extremely popular times to browse on Twitter.'
The company expects usage to continue to increase as even more consumers purchase smartphones throughout 2013.
SEO.org.uk brings effective yet affordable online marketing services to companies from all industries and backgrounds. The company offers a huge range of services including search engine optimisation, Pay Per Click account management, social media marketing and website design.