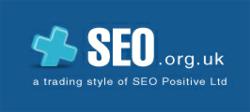 a stronger emphasis on mobile than ever before.
(PRWEB UK) 22 February 2013
According to an article published on Econsultancy, the average British internet user spends 37 hours a month on the web and is increasingly likely to go online on mobile devices. Almost two thirds, 64 percent, of British mobile users now own a smartphone and 82 percent of new phones acquired in the UK in December 2012 were smartphones, making web access even easier and accessible. The increasing popularity of smartphones meant that almost a third of page views were found to come from non-PC devices such as mobiles and tablets.
The latest statistics are indicative of how much smartphones and the use of the web on them has become part of our life. Consumers are used to having the ability to access the internet wherever and whenever, making purchases and important decisions on the go. SEO.org.uk, one of the UK's leading search engine optimisation agency's is delighted at the adaptation and usage of the mobile web. Ben Austin, Managing Director of the company added, "37 hours a month is a substantial amount of time to be online, and more and more companies are becoming aware of the changes they need to make and opportunities there are available for them on the Internet. In response to this the way companies market and advertise themselves has changed, with a stronger emphasis on mobile than ever before."
SEO.org.uk expects mobile usage to continue to increase as the year progresses.
SEO.org.uk brings effective yet affordable online marketing services to companies from all industries and backgrounds. The company offers a huge range of services including search engine optimisation, Pay Per Click account management, social media marketing and website design.