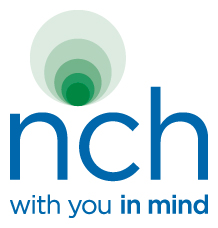 Stopping smoking, especially in later life can be an extremely hard habit to break.
(PRWEB UK) 22 February 2013
The New England Journal of Medicine has published research that indicates stopping smoking before 40 can increase your life expectancy to as much as someone who has never smoked. Prabhat Jha, a professor in the Dalla Lana School of Public Health explained, 'Quitting smoking before age 40, and preferably well before 40, gives back almost all of the decade of lost life from continued smoking.' The professor did however continue to explain that stopping smoking should be carried out sooner rather than later.
In response to this the National Council for Hypnotherapy has released a case study detailing the use of hypnotherapy as a way to stop smoking. The hypnotherapist was approached by a mature woman in her 60s with Emphysema who had tried everything to stop smoking. The Emphysema was severe and the client had been warned that if she didn't quit she would soon die. The client arrived at her first session desperate and determined- the client understood the importance of stopping smoking and was open and willing to try hypnotherapy.
After one session the client had stopped smoking and had regained control of her willpower and self control and did not possess any desire to smoke. Furthermore the client had started gentle exercises and walking which she was unable to do previously.
The National Council for Hypnotherapy is delighted to hear such positive feedback, as a representative from the company added, 'Stopping smoking, especially in later life can be an extremely hard habit to break. In this case the client had tried every other possible way to no avail and hypnotherapy gave them the opportunity to change their life for the better.'
The National Council for Hypnotherapy continues to raise awareness of the benefits of hypnotherapy.
NCH represents over 1800 hypnotherapy professionals within the UK and is committed to ensuring the highest possible professional standards amongst our members. Those looking for help with smoking, weight, anxiety, panic attacks, habits and phobias may be help by a local NCH approved therapists, look for the NCH seal of approval on their websites. As one of the largest registers of independent Hypnotherapists, the National Council for Hypnotherapy (NCH) is actively involved with the Complementary and Natural Healthcare Council (CNHC) and strives to shape standards and future of the profession.