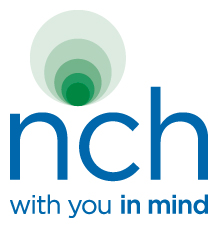 (PRWEB UK) 25 February 2013
According to a study carried out by The Psychiatric Times, experts have found a link between panic attacks and suicide. The fear of dying during a panic attack is an independent risk factor for subsequent suicide attempts among individuals with depressive disorders, psychiatrists have found.
In response to this the National Council for Hypnotherapy has released a case study detailing the use of hypnotherapy as a way to control panic attacks. The hypnotherapist was approached by a young, attractive, professional woman who had been suffering from panic attacks on dates and social situations, particularly in enclosed spaces such as bars and restaurants. These symptoms were dramatically decreasing the client's quality of life and had resulted in short lived relationships choosing to 'finish with them before they did with her.' The client had found a partner that she wanted a long term relationship with and was determined to beat her attacks. Over a four month period the client visited the hypnotherapist with her partner and began explaining the panic attacks, discovering the triggers and how and why they affected her. As time progressed the client was capable of going for dinner and visiting busy bars and was enjoying a long lasting, serious intimate relationship.
The National Council for Hypnotherapy is delighted to hear such positive feedback, as a representative from the company added, 'The clients life was being absolutely ruined by her panic attacks, and her quality of life was totally destroyed by embarrassment, hypnotherapy worked in a way to identify the reasons why and helped her start to gain control of them.'
The National Council for Hypnotherapy continues to raise awareness of the benefits of hypnotherapy.
NCH represents over 1800 hypnotherapy professionals within the UK and is committed to ensuring the highest possible professional standards amongst our members. Those looking for help with smoking, weight, anxiety, panic attacks, habits and phobias may be help by a local NCH approved therapists, look for the NCH seal of approval on their websites. As one of the largest registers of independent Hypnotherapists, the National Council for Hypnotherapy (NCH) is actively involved with the Complementary and Natural Healthcare Council (CNHC) and strives to shape standards and future of the profession.