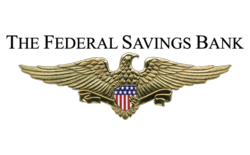 Individuals must realize that rising mortgage rates in the future is a reality
Chicago (PRWEB) February 22, 2013
The Federal Savings Bank reports that the 30-year fixed mortgage rate averaged 3.56 percent for the week ending February 21st. The rate was up from the previous week's rate of 3.53 percent, which is still substantially below the rate experienced for the same week in 2012.
Fixed-rates ending February 21, 2012 were 3.95 percent. As a result, signs of an improved housing market are present and record-low rates have remained steady, proven by this weeks slight increase in rates. Individuals must realize that rising mortgage rates in the future is a reality, giving first-time homebuyers, refinanciers, and investors alike a great opportunity now.
Recently, The Federal Savings Bank commented that new constructions on single-family homes was proving a stabilizing housing market. The motivation behind new construction are low mortgage rates across states.
The Federal Savings Bank specializes in giving loans to veterans.
Veterans who qualify for a VA loan can take advantage of these historically low interest rates. In addition if a veteran meets specific requirements, they may purchase a home with no money down. Veterans who already used a VA loan may qualify for the Interest Rate Reduction Refinance Loan to reduce monthly mortgage payments. Visit: TheFederalSavingsBank.com for more information