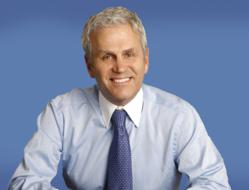 Dr. Zelby understands that connecting with colleagues and patients online has real world significance.
Atlanta, GA (PRWEB) February 24, 2013
When Dr. David Zelby opened his Atlanta dental practice in 1985, he couldn't have imagined that he would have to add "internet savvy" to his list of professional skills. "You have to take the time to put yourself out there online," says Dr. Zelby, who was recently recognized by professional networking outlet LinkedIn as having one of the most viewed profiles in 2012.
Founded in 2002 and launched in 2003, LinkedIn currently boasts 200 million users worldwide. Along with Twitter and Facebook, LinkedIn offers one of the most popular social networking venues online with a twist: LinkedIn focuses on networking between people in professional occupations. By establishing a professional network, dentists like Dr. Zelby can deliver their practice's message and display their credentials to colleagues and other interested individuals.
At first, Dr. Zelby wondered what value a professional networking site might have for his practice, Aesthetic & Implant Dentistry of Atlanta. In fact, a high-traffic LinkedIn profile can directly impact a practice's success but influencing how website visitors decide which dentist to visit.
When a dentist's LinkedIn profile has a large number of views and connections it demonstrates that he is fully engaged with a network of colleagues. In the dental care industry, networking is tantamount to community-building. Within this community, each individual becomes a resource for everyone else. In real terms, this means that dentists can share case experiences, discuss new techniques, and recommend new technologies. This means that a well-connected dentist is better equipped to provide a higher level of care to his patients.
In addition, a well put-together LinkedIn profile offers potential patients an in depth view into a dentist's educational and professional experience. While a Facebook profile might offer a few tidbits and a website biography might offer a bit more, a fleshed out LinkedIn profile can offer astute consumers a full account of a dentist's education, experience, awards, certifications, community service, and professional affiliations. Having access to this amount of information allows potential patients to make a more informed decision when it comes to choosing a dentist who best fits their needs.
A big believer in the power of the internet to create worthwhile communities and connections, Dr. Zelby is proud of his achievement. Nothing could replace the value of a face-to-face conversation, but in a rapidly advancing technological world, he understands that connecting with colleagues and patients online has real world significance.
Dr. David Zelby founded Aesthetic & Implant Dentistry of Atlanta in 1985 and has since established himself as one of the leading experts in prosthodontics and restorative dentistry in the Southeast. To learn more about the full range of dental care services Dr. David Zelby offers, call Aesthetic & Implant Dentistry of Atlanta at (770) 995-0550 or visit http://www.davidzelbydds.com.