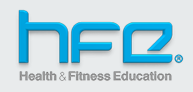 (PRWEB UK) 22 February 2013
The number of personal trainers has been doubling every four years so far this century and is currently approaching 40,000, a sizeable proportion of the 210,000 people employed in the fitness industry as a whole.
This ever-expanding industry of fitness instructors and personal trainers is being professionalised by Health & Fitness Education (HFE). Offering home-study courses mixed with intensive weekends, HFE offers a fast, inexpensive route for professionals to move from unpredictable employment to steady work.
The growth in demand is mirrored in the States, and on both sides of the Atlantic the trend can be largely attributed to the burgeoning obesity epidemic.
And HFE is helping budding trainers to capitalise on the increased demand for a structured and motivational fitness programme.
"There is a healthy self-awareness about fitness these days," said a spokesperson for HFE. "People can plainly see that they are not achieving good levels of fitness on their own.
"In this industry, reputation is king. That's why we've worked to ensure our trainers are first rate, not just so they get work, but so they are an advert for us."
Some experts, such as American fitness guru Lewis Bowling, have cited the need to protect the industry from too many trainers who "don't know their biceps from their buttocks".
In fact, the days when anyone could declare themselves a personal trainer are long gone.
People are now much more likely to ask for proof of qualifications as well as information about the awarding body.
All HFE qualifications are certificated through Central YMCA Qualifications (CYQ), and all its programmes are fully endorsed by the Register of Exercise Professionals (REPs), allowing qualified instructors to offer personal training courses throughout Europe.
A spokesperson for HFE added: "Figures from the Fitness Industry Association show that 50% of adults do no exercise whatsoever, and the half that want to stay fit tend to be successful, healthy and happier. People understand this much more clearly now, and that's why the industry is booming."
A small but not insignificant factor in the growth of personal trainers is the fact that the job itself keeps people fit. The one-to-one intensity of personal instruction does not suit everyone and HFE gym instructor courses offer a range of other employment opportunities in leisure centres and health clubs.
For more information about HFE's fitness instructor and personal trainer courses, visit http://www.hfe.co.uk.