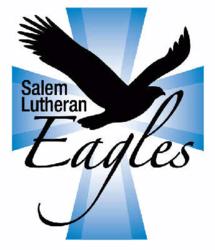 Glendale, CA (PRWEB) February 22, 2013
This year, the message for National Lutheran Schools' week at Salem Lutheran School is practicing compassion, tolerance, perseverance, generosity and love as we work together in this world.
The mode is art.
Salem Lutheran students will highlight National Lutheran School Week, March 4-8, with an art exhibit and fundraiser focused on the Lutheran perspective of sharing God's love in the world.
To bring to life the theme "Working Together in God's World," students from each grade level will create posters and notes of inspiration that convey positive qualities the Lutheran Church—and the school—seeks to instill in others.
The artwork and words of inspiration will be donated to Create Now, a local Los Angeles-based children's art charity that works to transform the lives of youth in need through arts mentoring and experiences.
"Beyond our art theme this year, a main focus is for our students to actually live out the principles we teach," said Ghada Huleis, principal of Salem Lutheran School. "Our goal is to instill the qualities of compassion, tolerance, perseverance, generosity and love so that they become a way of life."
In addition to donating art projects, students, parents and staff will demonstrate 'generosity' by holding a fundraiser and chapel offering for Create Now. The goal is to raise $500.
Artwork will be displayed in an art exhibit in the gym by Wednesday, March 6 and the most notable submissions will be displayed in the church or recognized in the gym. The exhibit is open to families and friends following the March 13 chapel.
A representative from the charity Create Now will join Salem Lutheran students, parents and staff for chapel on February 27 and the organization's founder will address the school on March 13 to accept the donation and students projects.
For more information on Los Angeles children's art charity Create Now, please visit http://createnow.org/about.
To learn more about Glendale Christian school Salem Lutheran School, please visit: http://www.salemlutheranglendaleschool.org
For media inquiries about Salem Lutheran's National Lutheran School Week, contact: (818) 243-8264
About Create Now:
Create Now is a 501 (c)(3) nonprofit organization founded in 1996. Our mission is to transform the lives of youth in need through arts mentoring and experiences. Our organization serves vulnerable kids who have been abused, neglected, abandoned and orphaned, are left homeless, runaways, teen parents, victims of domestic violence, children of prisoners, substance abusers, gang members or incarcerated. In the past 16 years, we have reached more than 30,000 troubled youth through our unique arts mentoring and cultural programs and services.
About Salem Lutheran School:
Blue Ribbon-winning Salem Lutheran School in Glendale, California serves students from junior kindergarten through sixth grade, providing a rigorous academic experience while emphasizing Jesus Christ as the foundation of their lives.
Salem Lutheran School was established by Salem Lutheran Church in 1948 as a ministry of the congregation to the community. Today, as an active member of the Evangelical Lutheran Education Association, we serve not only our congregation but also the greater Glendale community with our rigorous academics and fine Christian education. Our program includes computer science, art, music, choir, chapel, physical education and Spanish language instruction.