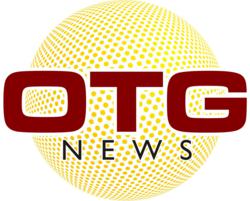 Thomson, IL (PRWEB) February 22, 2013
In his most recent radio broadcast, Off The Grid News Radio co-host Bill Heid discusses responsible stewardship with farmer, author, and lecturer Joel Salatin. Salatin, who owns and operates Polyface Farm in Swoope, Virginia, advocates self-sufficient and sustainable farming techniques in order to produce healthier organic food to be sold in local communities.
Salatin views his farming techniques as good stewardship that arises out of his Christian faith. He states that God uses people to get things done, and that is especially true of environmental stewardship. He explains, "God doesn't just miraculously and physically intervene in the whole process, so if I just go and drop a bunch of chemicals and herbicides that leach into the groundwater, I can pray all day to keep my child healthy, but if the herbicides gone into the groundwater come up my well, my child's going to drink that water. God can keep the herbicide from affecting my child, but chances are He won't because He has also established physical, natural law and order in the universe, cosmic order in the universe that runs by a certain set of principles."
In addition to eschewing dangerous chemicals in favor of organic means, Salatin also believes in allowing each animal and plant on the farm to fill its particular niche, fulfilling God's design for each. Chickens are moved from pasture to pasture after the cattle, feeding on the larvae in the droppings. The cattle and chicken droppings then both fertilize the pastures. He likewise has built ponds so in the event of a flood the water does not run off and in the case of a drought the water can seep out, keeping his fields hydrated and providing water for his livestock.
Heid and Salatin discuss how using such sustainable methods illustrate God and His attributes. The sustainable farming principles lead to natural resilience in both produce and livestock, leading to stronger stock and more natural forgiveness even in extreme conditions.
"Ecology should be object lessons that the world sees, that explains in a visceral, physical way, the attributes of God," Salatin explains.
He also describes the relational aspects of sustainable farming, describing how it creates jobs and how selling produce to local people and businesses creates a sense of community. He further states that even just growing a garden with your family offers numerous advantages. In addition to fresh produce, gardening creates a work ethic, humility, an opportunity for learning, and a way to strengthen familial relationships.
Salatin summarizes his entire philosophy, stating that, "My imperative is to seek every moment and to live so God is in control."
To listen to Heid's entire interview with Joel Salatin, go to http://www.offthegridnews.com/2013/02/21/fighting-the-earth-worshipping-stereotype-of-alternative-living-with-joel-salatin-episode-145/.
Bill Heid is the radio co-host of Off The Grid News, an independent organization devoted to providing practical information about living today and in light of the challenges of the future. He and his news team look for the truth beneath the facts of the top news stories and how they will affect your life.