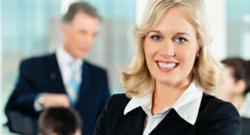 The free audit will identify any 'at-risk' areas and aspects of the company where change is recommended to generally improve the effectiveness of their HR practice
Bolton, Lancashire (PRWEB) February 22, 2013
Manchester HR Consultants, Personnel Solutions have launched a complimentary HR audit offer to small and medium-sized companies across all industries and sectors in the North West region.
"Employment Law is constantly changing and with employees increasingly aware of their rights it is important that you have access to immediate and reliable outsourced HR and employment law advisory services,' says Jane Carroll, partner at Personnel Solutions, Manchester HR Consultants.
"As specialist human resources and employment law advisors, we will free up your time to concentrate on running your business safe in the knowledge that your human resource needs are taken care of professionally and efficiently. It's our job to keep on top of all the latest legal developments and regulations, meaning our advice will comply with all of the very latest legislation."
Founded in 2001, the Manchester HR Consultancy, Personnel Solutions provide an HR and employment law 'helpline' and consultancy services.
"The audit will identify any 'at-risk' areas and aspects of the company where change is recommended to generally improve the effectiveness of their HR practice," says Jane Carroll, partner at Manchester HR Consultant Company, Personnel Solutions.
"In the current climate, there are lots of individuals starting their own companies, either as independent traders or larger enterprises. With that in mind, we launched our completely free of charge HR audit offer so smaller, newer companies can get their procedures in order early on in their infancy."
Personnel Solutions are dedicated HR consultants who serve various different sectors, including industry and manufacture, NHS, education, charity, professional services, construction and IT.
"The last couple of years have seen the role of Human Resources help businesses cope under the pressure of the abrupt downturn. As the marketplace recovers from the recession, companies are able to afford to hire new employees and the create new job roles to cope with natural business growth. It is essential that high performance is championed, staff retention remains high and any risks to the company as a whole are kept as minimal as possible," says partner of the Manchester HR Consultancy, Jane Carroll.
"Personnel Solutions will help companies minimise risk during workforce planning by assisting with the formation of role analysis and employee job descriptions, and formulate procedures for recruitment and selection of new staff and performance appraisals."
"Once risks have been identified, understood and minimised, we can then suggest cost effective methods to mitigate any potential future issues."
"We have seen all too often in our line of work businesses which have neglected the formulation of even the most basic HR procedures, and this has only come to light when an issue has arisen and in some cases, the company has lost money as a result. In drastic situations, companies can expect to lose key staff and profits, and at the very least, overall productivity can be negatively affected by the whole myriad of issues that human resources include. It is prudent to plan the future of your company now by safeguarding it against risks from the very beginning if possible." said Jane.
"Obviously, running a successful business is no easy task, especially if you're responsible for your own staff as well," explains Jane Carroll director of Manchester HR Consultancy firm, Personnel Solutions.
"Our Employment Law advisory services give specialist human resources and employment law advice to ensure that your business is legally compliant and the risk of tribunal action is reduced. At Personnel Solutions, we're here to help, and we provide a helpline to our customers so that they can contact us with any employment law or human resources query that may crop up during a busy working day."
"We will help to develop your human resources policies and procedures tailored to your business to afford the best possible protection, and provide day-to-day small business HR advice and support on how to manage employees issues and apply human resource procedures in accordance with Company practice and current legislation, as well as on-site support where necessary," says Jane Carroll, partner at Personnel Solutions.
"Outsourced HR services will develop human resource procedure and strategy in line with your business objectives ensuring risks are identified and issues are managed effectively."
"This is an ideal offer for small and medium-sized enterprises that depend on more than one employee to function successfully," explains Jane Carroll, partner at HR Company Personnel Solutions.
"'Obviously that encompasses lots of company types across different sectors, but having the right HR procedures in place is essential for longevity and success."
Released as part of an SEO project by Manchester Search Engine Marketing Specialists Vizcom Design