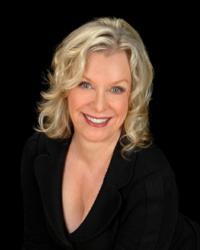 The contemporary art market is shifting away from mere decoration and more toward a collector market, with more buyers willing to trade up to buy one-of-a-kind original art.
Stevens, PA (PRWEB) February 26, 2013
Demand is growing for art, picture frames and other items to hang on people's walls, that is the key finding from a new market research study from Unity Marketing published for marketers and retailers that sell art, picture frames and other related products.
The new study examines four related markets – art, wall decor, ready-made picture frames and custom framing – all segments posted strong market growth in the three-years study period, with the exception of custom framing. "The research shows that people are substituting ready-made frames for custom-framing services. Ready-made frames are more widely available today and come in a broader range of sizes, formats and styles. This along with the growing desire to display personal photographs have helped drive a boom in the ready-made picture frame market," says Pam Danziger, president of Unity Marketing and lead researcher in the new study.
Other important findings in the new Art, Wall Decor, Picture Frame and Custom Framing Market Report 2013, include:

In the contemporary art market, demand for the 'real thing' is driving growth – The art market is shifting away from mere decoration and more toward a collector market, with more buyers willing to trade up to buy one-of-a-kind original art. Among art buyers, about one-third are classified in the "Connoisseur" personality segment, which spends three-times more than the typical art buyer and is more likely to purchase custom-framing services.
"To custom frame or not to frame: that is the question?" – In 2012 far fewer customers are choosing to custom frame a new item, as read-made frames are becoming a viable competitive option for more customers. That is why marketers and retailers that provide custom-framing services need this report. It delves deeply into the customer's reasons for custom framing vs. choosing picture frames and provides guidance so marketers recognize their best prospects and to help them make a case for their custom services.
Price/value drives the picture frame customer – The ready-made picture frame market nearly doubled from 2009-2012, with this category being the most widely purchased product studied. Attractive, affordable pricing seems to be the most important factor for customers when choosing a picture frame. They also tend to shop most often at discount stores where they can get good selection of products, along with attractive prices.
One is not enough when it comes to wall decor – Wall decor customers tend to buy more than one item, in order to create an attractive display statement in their homes. Customers in this category are strongly influenced by good prices, but they also are looking for designs that match the style and design of the home.
Online is the fastest growing channel of distribution for art – More customers are choosing to buy art online, rather than through a more art specialty sources. In 2012 online and other direct-to-consumers channels were second only to art specialty sources (e.g. art galleries, art specialty stores, art shows, etc.) in terms of overall market sales. Online websites are also growing in importance for picture frame and wall decor shoppers.
Information Included in the Art, Wall Decor, Custom Framing and Picture Frame Report
Unity Marketing's Art, Wall Decor, Picture Frame and Custom Framing Report is designed to help art, wall decor, custom framing and picture frame manufacturers, marketers and retailers better understand the consumer market for their goods. Based upon an in-depth survey among 1,300+ recent product category purchasers, this report focuses on market opportunities available to product manufacturers and retailers to help them deliver products and services that satisfy the consumers' desire for art, wall decor, custom framing and picture frames. It is also an invaluable guide to the trends, shifts and changes in the marketplace, as it compares the most recent survey with one conducted in 2006 and 2010
Through an in-depth investigation of consumers, their buying behavior, needs, desires and preferences, this report includes research data and statistics about:

Art, Wall Decor, Frame and Custom-Framing Market Size and Growth: What is the size of the overall art, wall decor, frame and custom framing markets? How rapidly is it growing? How is the market segmented by type of product purchased? How are sales by channel of distribution shifting?
Demographics of the Market: What are the demographic characteristics of people who buy art, wall decor, frames and custom framing? What are the key demographic differences found among and between buyers of the different product segments (e.g., gender, age, generation, household income, size, composition, ethnicity/race, education, etc.)?
Art, Wall Decor, Frame and Custom-Framing Buying Behavior: What are the primary characteristics of the consumers' buying behavior related to these products in general and each product segment in particular (e.g. art, wall decor, picture frames, and custom framing)? Why do they buy these goods and how do consumers' motivations differ by product category segment? Where do they shop for the different types of products? What factors influence their decision making? How much do they spend buying each of the products segments and across the entire category? What is the role of brand in product selection and shopping choices? How do different demographic segments differ in their shopping and buying behavior?
Psychographic Profile and Segmentation of the Art and Wall Decor Customers: A psychographic profile of the different types of art buyers and wall decor customers is developed in this report. The personality profiles identify different types or personalities of consumers of art and wall decor. These profiles identify different drives and motivations found among consumers in purchasing these products; what factors are more or less important in driving their purchasing decisions; and how art and framing marketers and retailers can better understand the hearts and minds of their consumers. In essence, we will discover why people buy art and custom framing.
Who Will Benefit From This Report
If your company is interested in understanding and reaching the art, wall decor, custom framing, and picture-frame consumer, you will find this report a critical resource. The psychographic profiles act as a "field guide" to the various preferences and motivations exhibited by different personalities of art and custom framing consumers, allowing you and your employees to quickly identify and better serve these distinct market segments. Trend data will help you understand the driving forces behind these changing markets, while purchase behavior data will help you understand which products will find treasured homes with these new consumers, and which will gather dust.
This report will help:

Marketing managers identify marketing opportunities and develop targeted promotions that will reach and stick with the art and wall decor consumers.
Research and development professionals understand which product types are likely to gain in popularity over the coming years and which have already peaked.
Advertising professionals to develop messages that resonate with specific consumer profiles.
Business development executives to understand growth and partnership opportunities driven by the changing consumer marketplace.
Store owners to better identify and understand the consumer walking through the door, with the goal of making that consumer a regular, repeat customer.
Methodology & Survey Sample
This report is based upon findings from an in-depth quantitative survey conducted in December 2012 among consumers who purchased one or more of these items within the past year: art/pictures; wall decor; picture frames; and/or custom framing. The results of this latest survey are compared to a survey conducted among the similar consumers in 2010 and 2006. Thus the survey results provide powerful trend tracking information from 2006 until the present:
2012 -- In the 2012 survey a total of 2,628 respondents were queried to achieve a total incidence of 54 percent of category buyers (n=1,314) who completed the in-depth survey. Average household income of the resulting survey sample was $105,000; average age 44.7 years; and 48 percent male/52 percent female.
2010 – In the 2010 survey a total of 2,774 respondents were queried to achieve a total incidence of 47 percent category buyers, or n=1,304 respondents that completed the in-depth survey. Average household income of the resulting survey sample was $107,000; average age 45.8 years; and 36 percent male/64 percent female.
2006 – The 2006 survey was conducted among among n=2,158 respondents with overall 58 percent incidence of category buyers. The resulting survey sample had an average household income of $107,500; aged 39.9 years; and male 48 percent/female 52 percent.
About Pam Danziger & Unity Marketing
Pamela N. Danziger is an internationally recognized expert specializing in consumer insights for marketers targeting the affluent consumer. She is president of Unity Marketing, a marketing consulting firm she founded in 1992. Pam received the 2007 Global Luxury Award for top luxury industry achievers presented at the Global Luxury Forum by Harper's Bazaar. Luxury Daily named Pam to its list of "Women to Watch in 2013."
Pam gives luxury marketers "All Access" to the mind of the luxury consumer. She uses qualitative and quantitative market research to learn about their brand preferences, shopping habits, and attitudes about their luxury lifestyles, then turns these insights into actionable strategies for marketers to use to reach these high spending consumers. Unity Marketing is the voice of the luxury consumer for such clients as PPR, Diageo, Starwood, Tempur-Pedic, Google, Swarovski, Constellation Wines, Luxottica, Orient-Express Hotels, Italian Trade Commission, Marie Claire magazine, and The Conference Board.
Follow Pam on Twitter @ http://www.twitter.com/PamDanziger
Pam's latest book is Putting the Luxe Back in Luxury: How new consumer values are redefining the way we market luxury (Paramount Market Publishing, 2011). Her other books include Shopping: Why We Love It and How Retailers Can Create the Ultimate Customer Experience, published by Kaplan Publishing in October 2006; Let Them Eat Cake: Marketing Luxury to the Masses-as well as the Classes, (Dearborn Trade Publishing, $27, hardcover) and Why People Buy Things They Don't Need.