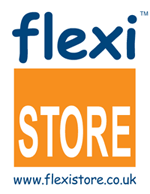 (PRWEB UK) 22 February 2013
A recent study by the Pew Research Center has revealed that 69% of adult internet users are active on social networking sites including Facebook, Twitter, Pinterest and LinkedIn.
Facebook continues to dominate the social media landscape with active accounts for more than 80% of all adult social media users, while LinkedIn and Twitter follow with 20% and 16% of adult internet users respectively.
The statistics highlight the importance of embracing the social media phenomena - even in industries like self-storage where traditional communication methods have been used in the past.
One company finding social media to be an effective way to connect with and educate its customers is Flexistore, the first mobile self-storage operator in Europe.
A Flexistore spokesperson said: "We established Flexistore back in 2002 to provide our customers with an easy and convenient mobile storage solution.
"Back then we used a variety of traditional advertising and communication methods to get the word out. Now we find that in order to maintain and develop our high levels of customer service, we need to communicate with them in real-time on social media channels.
"Not only that, but by sharing their self-storage experience with their online communities, we're finding that our customers are increasingly becoming Flexistore advocates."
With a range of services including personal, business and student storage, records management and a shipping service, Flexistore now has several warehouses across the UK. Visitors to Flexistore Self Storage in Preston are guaranteed the same high level of service as those customers looking for storage in Maidstone.
The self-storage industry continues to grow in the UK with more than 400 companies now operating facilities, according to the UK Self Storage Association.
And as social media sites continue to evolve and grow, these companies will need to stay on top of the ever-changing technology to keep them positioned in front of their target audience.
In the United States, the Self-Storage Association is even providing social media marketing masterclasses at its forthcoming conference in Philadelphia.
Flexistore's mobile self-storage solution removes the need for customers to hire a local removal or van rental company for drop-off or pick-up. For more information about its innovative services, visit http://www.flexistore.co.uk.