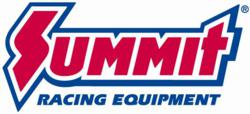 Tallmadge, OH (PRWEB) February 22, 2013
The Summit Racing Equipment Motorsports Monday lineup includes the following shows:
Fisher's ATV World
Host Brian Fisher explores every aspect of the ATV and Side by Side vehicle world, covering work, play, recreation, travel, sport, and much more. The show offers segments on adventure and travel destinations, industry tips and trends with industry leaders, and "behind the scenes" factory tours.
SnowTrax Television
Hosted by Jeff Steenbakkers, Luke Lester, and Taera McLean, SnowTrax Television has reviews of the latest snowmobiles, destination features, technical upgrades and maintenance segments, instruction on responsible riding practices, and human interest stories from the exciting world of snowmobiling.
The American Archer
Host Tom Nelson shares his over three decades of archery experience with viewers. His down to earth approach has helped make this series a fan favorite for more than ten years. Travel with Tom to the world's top bowhunting destinations on this action-packed and informative program.
Arrow Affliction Presented by Diamond Archery
Watch host Chris Brackett fire thousands of arrows into targets such as aspirin tablets, clay pigeons, ping-pong balls, pheasants, bullfrogs, trophy pronghorns, and much more. He pushes the limits of what can be hit with an arrow in his training sessions, and then applies those lessons to the pursuit of a wide variety of game.
Summit Racing Equipment Motorsports Monday runs from 4 pm to 6 pm every Monday beginning February 25. The block will repeat the same evening from 9 pm to 11 pm.
Summit Racing Equipment Motorsports Monday Schedule
All times EST. Check local listings for exact times.

4:00 PM Fisher's ATV World
4:30 PM SnowTrax Television
5:00 PM The American Archer
5:30 PM Arrow Affliction Presented by Diamond Archery
Summit Racing Equipment
http://www.SummitRacing.com
1-800-230-3030
The Outdoor Channel: http://outdoorchannel.com/programblock.aspx?id=11693