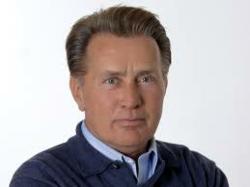 Attracting new businesses to local communities around the country is the key to growing our economy.
Hollywood, CA (PRWEB) February 22, 2013
The producers of Breakthroughs with Martin Sheen are pleased to announce an upcoming report exploring the new economic realities that are changing the way communities around the country attract new business.
Breakthroughs Martin Sheen PBS is an independently produced television series airing in markets around the country on public television. The program is hosted by the legendary Martin Sheen, who is about to embark on his second half-century in American entertainment in 2013. Mr. Sheen has developed a reputation as one of Hollywood's most respected actors during a career that includes more than 60 film appearances.
Breakthroughs Martin Sheen reviews how communities are luring new businesses into their area through a combination of attractive tax incentives, improvements in infrastructure, and a well trained workforce in this report set for a spring debut. By working to make sure that a company can maximize its profits while also working efficiently with the right people and tools, local governments are becoming a part of a new economy.
In this new report, audiences will hear from civic and business leaders around the country about how efforts to attract new businesses are paying off for the communities and their residents, bringing new jobs and new revenue into towns and cities across the country.
The producers of Breakthroughs Martin Sheen are targeting an April distribution date for the new report. Check local listings for air times on public television and PBS affiliates in individual markets. For more information, the producers can be contacted via the official website for the show at breakthroughsptv.com.