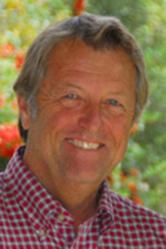 Santa Barbara, CA (PRWEB) February 25, 2013
Kerry Mormann, a prominent real estate agent in the Southern California market, has joined the prestigious Haute Living Real Estate Network. This exclusive circle of leading real estate agents is invited to bring opulent estates and luxury properties to Haute Living readers. Haute Living Magazine will feature Kerry as an exclusive Haute Living Real Estate professional.
About Haute Living Real Estate Network
Haute Living Real Estate Network specializes in selecting top real estate professionals, creating the most prominent directory for exclusive listings. The network website is an online destination for all things real estate-related and features daily blog posts providing up-to-date news on affluent markets and real estate developments. Access all of this information and more by visiting http://www.hauteliving.com/hlrn.
About Kerry Mormann
Since 1976, Kerry Mormann & Associates has been the recognized leader in Santa Barbara County for the marketing and sale of Ranches, Agricultural Properties, Estates, and Vineyards. With well over 300 sales under their belt, they are familiar with most of the ranches in their territory. As an expert in their territory, they have closed contracts on some ranches multiple times. Their inventory of properties for sale usually ranges from between 5 – 25 listings priced between $1 – 150 Million. Kerry Mormann & Associates largest sale ever, the Cojo – Jalama Ranch, listed at $155 Million, closed in January 2007. This may be the most expensive non-commercial real estate sale in California history.
Farm and ranch brokering is a very different business when compared to residential real estate and requires a high degree of technical knowledge where exchanges and complex contingencies are common. Over the past 20 years, Kerry Mormann has closed hundreds of escrows averaging over $30 million in sales per year.
Kerry Mormann and Associates maintains an independent office in Santa Barbara and a branch office in Los Olivos, both offering traditional one-on-one service. In this specialized market, They cover all of Santa Barbara County and portions of Ventura and San Luis Obispo County.
"Reputation, experience, knowledge, contacts, honesty, integrity, and results are the cornerstones upon which our brokerage will continue to grow and develop. We have the knowledge and the tools to get the job done. When it comes to land, most people come to us." - Kerry Mormann
Kerry Mormann (CA Broker #00598625) started his career in the real estate business as an apprentice appraiser and learned the analytical side of the business. After selling a few houses, he sold a 400 acre ranch to a client who then purchased three adjacent ranches totaling over 2000 acres. These were highly complex transactions with numerous title problems. Kerry found he enjoyed the challenges of researching all of the technicalities involved and decided to specialize in ranch and land properties.
Over the years, Kerry's clients have included major corporations such as Ticor Title Insurance, Wells Fargo Bank, Bank of Montecito, Bank of America, City Commerce Bank, Central Coast Production Credit, The Resolution Trust Corporation, Arco, Chevron, Texaco, numerous Hollywood celebrities, and wealthy individuals seeking privacy and discerning lifestyle choice.
To Learn More: Visit Kerry Mormann's Haute Living Real Estate Profile