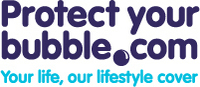 (PRWEB UK) 25 February 2013
New television sets come out frequently. Those looking to get one of the finest on the market and enjoy the best of the best should take a close look at this list. Protect Your Bubble, TV insurance provider, take a close look at the top ten hot TV's of the moment.
10. Samsung Series 8 Smart TV, PS51E8000 – With access to the web, Skype, apps, content and more, the Online Smart TV features are what make this Samsung plasma stand out. It comes in a grey finish and has voice and motion controls. As well as a fantastic picture performance on 2D and 3D it also boasts 3D playback, it is a hard model to better, but just wait.
9. LG Cinema 3D Smart TV, 55LM660T – The 55 inch market is a niche for sure, but this TV appeals to the masses. Bringing cinema to the living room, it has an almost frame-free design. It is huge on features with online and multimedia playback being just two examples. The picture contrast and sharpness are the best ever from this brand but 3D does require glasses.
8. Philips Smart LED TV, 46PFL9707 – If an inexpensive 46 inch TV is in the plans, shop elsewhere. The 2D is fantastic with a combination of direct LED and moth-eye filter pan design for colour and contrast plus the Ambilight system takes sharpness up to new levels but this technology comes at a price. Unfortunately the features and the 3D on this TV are average.
7. Panasonic SMART VIERA® 50" Class ST50 Series, P50ST50 – In the middle of the new range, this plasma panel produces some of the finest pictures ever. The 2D is superb and the 3D is not far behind. It has VIERA Connect Wi-Fi built-in with apps such as Netflix, AceTrax, BBC iPlayer, Fetch TV and YouTube providing on-demand video. But the best thing about this TV is its very reasonable price.
6. Philips 700 Series Smart LED TV, 55PFL7007T – LED technology on 55 inch is not easy, but Philips makes it look easy, especially with this model. Its bright, rich colour and deep black's means there are very few backlight clouding problems usually seen on large edge LED models. The sound and design are outstanding but the input lag and processing tools take a bit of time to learn.
5. Samsung Series 8 Smart 3D LED TV, UE55ES8000 – Smart TV has finally been cemented into the mainstream and this Samsung has the best new features on its interface and richest content Smart TV has to offer. It also boasts a dual-core internal processor which makes for a fine picture quality but manual calibration is necessary to get this TV to work in the light. This is a small point that can easily be overlooked.
4. Philips 8000 series Smart LED TV, 46PFL8007 – It is not cheap; that much is certain. But the combination of the super-slim design, excellent sound quality and great picture quality make this TV rank highly on the list. The great online services will only make this model more attractive to viewers.
3. Samsung D5520 Series 5 LED TV, UE40D5520 – Although this TV has the smallest screen size of all the TV on the list, it is also the best bargain. It lacks 3D but has Smart TV, DLNA multimedia and crystal clear LED picture quality. It is also cheaper than most 32 inch TVs. What's not to love?
2. Panasonic Smart VIERA Plasma TV, TX-P42GT50 – Panasonic is the champ of the plasma TV and this is the knockout of them all. With the lights dimmed this is the best TV picture to date. Its contrast performance, natural colours and high detail give an unprecedented picture quality. All this plus its strong online features make this TV a great choice.
1. Sony 3D LED TV, KDL-46HX853 – A Sony on the Top Ten is almost pre-historic, but this one has the TV giant back on the radar. Dark scenes and motion are flawless as is the 2D and 3D picture quality. Online and multimedia services are top-notch with built-in wi-fi for easy access to apps, catch-up TV and movies. The dynamic edge design is sleek and gives an immersive viewing experience. The sound is great too, some seriously high standards from Sony.
New tellies are great, it's also a great idea to protect them with insurance from Protect Your Bubble. As well as TV's they provide cover for lots of home gadgets like laptops, mobile phones, cameras and a host of other gadgets. To learn more or get a free quote, check out Protect your bubble.
Protect your bubble is an online gadget insurance provider, offering great value insurance cover for mobile phones, iPads, iPhones, Smartphones,cameras and more.
Get an instant quote for your gadgets via the following URLs:
TV Insurance: uk.protectyourbubble.com/tv-insurance.html
iPhone Insurance: uk.protectyourbubble.com/ip-iphone-insurance.html
Camera Insurance: uk.protectyourbubble.com/ci-camera-insurance.html
Gadget Insurance: uk.protectyourbubble.com/gadget-insurance/
Find Protect your bubble UK on the following social networks:
Facebook: facebook.com/ProtectYourBubble
Twitter: twitter.com/protectyrbubble