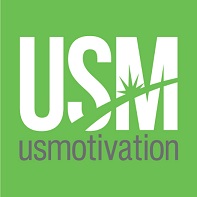 "The Event+ mobile event app is a perfect way for organizations to customize and personalize the event experience, allowing them to reach new levels of engagement for participants."
Atlanta, Georgia (PRWEB) February 25, 2013
USMotivation has launched an innovative, customizable mobile event app, Event+, which enables faster and easier dissemination of information to meeting and event attendees.
Companies are increasingly using mobile apps as a way to enhance the user experience at meetings, events and travel incentive programs. USM's Event+ mobile app increases engagement and encourages greater social interaction, as well as offering a variety of benefits and feedback to event planners.
"Event+ gives event attendees a way to quickly consult schedules and seminar locations, learn about speakers or message other attendees, which offers a huge advantage to our clients," said Caren Bigelow, USM Director of Travel.
The Event+ mobile event app can also sync personalized registration data from USM's event registration system, TravReg. Some features of Event+ include:

Event schedules and information, which can be personalized by attendees
Venue maps, hotel information and city guides
Speaker bios and information
Attendee lists for interactive use within the app
Direct messaging and social networking capabilities
Video and photo gallery
Sponsor information
Polling and survey capabilities
"We are already seeing a great deal of demand for the Event+ mobile event app from many of our clients because of the wide variety of benefits for meeting attendees and organizers," said Mark Prine, USM Divisional Vice President, Major Accounts. "Event+ is a perfect way for organizations to customize and personalize the event experience, allowing them to reach new levels of engagement for participants."
For more information, please visit: http://www.usmotivation.com.
About USMotivation: USMotivation is a full-service incentive marketing and recognition company that designs and implements strategic incentive solutions to meet the performance improvement needs of clients nationwide. USMotivation is the most award-winning incentive company in the industry, with core services including incentive travel, meetings and events, rewards and recognition, virtual solutions, creative services and ROI Analytics.
Contact: Karen Turner, USMotivation
karen.turner(at)usmotivation(dot)com
770.290.4770