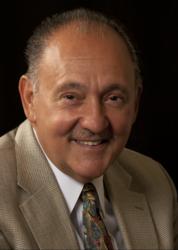 Unresolved pain can be successfully treated and addiction to opioids can be reversed and prevented when we respect and support the body's ability to heal itself.
Rhinebeck, NY (PRWEB) February 22, 2013
Lou Paradise, pain management expert and president and chief of research of Topical BioMedics, Inc. Rhinebeck, NY, is scheduled to speak at the 2013 Integrative Healthcare Symposium. The IHS takes place at The Hilton New York in Manhattan from February 27th through March 2nd. Keynote speakers include Jeffrey Bland, PhD, FACN, FACB; David Perlmutter, MD, FACN, ABIHM; Larry Dossey, MD, Recipient of 2013 Visionary Award; and Mehmet Oz, MD, Recipient of 2013 Leadership Award.
On Thursday, February 28th from 6:30pm – 7:15pm in the Gibson Suite in the Presentation Hall, Mr. Paradise will be conducting his lecture on "Effective Prevention of Addiction to Opioid Pain Killers. "Addiction to opioid pain killers is being called the defining drug problem of the 21st century," says Mr. Paradise, "This reality has negatively impacted millions of people and their families from every walk of life in our country. If allowed to continue it will cause far-reaching, irreparable damage to the very fabric of normal life for the average person, and undermine any hope of seeing a health and wellness platform for a sustainable healthcare model."
Mr. Paradise's session will explore an effective safe natural pain treatment protocol that provides a viable platform to treat the cause of pain at the cellular level versus just symptom control. "Unresolved pain--a primary reason those in pain abuse oral opioid pain killers--can be successfully treated and addiction can be reversed and prevented when we respect and support the body's ability to heal itself," says Mr. Paradise.
A pain management specialist, Mr. Paradise is a decorated US Marine Corps combat veteran who frequently serves as an expert speaker on the use of natural medicines, conducts pain management seminars, and participates in addressing compliance issues related to regulated natural medicines as a member of the American Association of Homeopathic Pharmacists.
"The fact that we do not have structured protocols in place for diagnosing or treating pain as we do with other diseases is part and parcel of why people get addicted," says Mr. Paradise. "Topricin represents a 21st century approach to pain management—reducing and/or preventing addiction, promoting healthy lifestyle—and is leading the charge for a sustainable healthcare model by addressing the causes of over medication and addiction and how pain should be looked at in the same structured protocols as diabetes, obesity, cancer, etc."
Topical BioMedics is continuing to deepen its research into Topricin throughout 2013 in cooperation with Dr. Robert S. Gotlin, Director of Orthopedic and Sports Medicine at Beth Israel Medical Center, Continuum Center for Health and Healing, New York. The study will explore Topricin's role in treatment protocol for various muscular/skeletal and neuropathic pain issues, with the hopes of addressing opioid addiction issues while demonstrating a model for appropriate care, profitability and sustainability can exist.
ABOUT THE 2013 INTEGRATIVE HEALTHCARE SYMPOSIUM
The IHS brings together multi-disciplinary healthcare professionals dedicated to improving patient care and defining the future of integrative healthcare. Sponsored by Beth Israel Medical Center's Continuum Center for Health and Healing, the conference chair is Woodson C. Merrell, MD, Department of Integrative Medicine, executive director, CCHH, Beth Israel Medical Center and assistant clinical professor of medicine, Columbia University College of Physicians and Surgeons.
ABOUT TOPICAL BIOMEDICS, INC.
Topical BioMedics is the research and development leader in topical patented natural biomedicines for pain relief. The company's flagship product, Topricin® Pain Relief and Healing Cream, was introduced in 1994 and is now a leading natural therapeutic brand. A combination homeopathic formula, Topricin was awarded a patent for the treatment of pain associated with fibromyalgia and neuropathy. Other formulas in the product line include Topricin Foot Therapy Cream and Topricin Junior for children (with 5% sales donated to pediatric cancer foundations).
All Topricin products are made in the U.S.A., formulated with approved medicines as found in the HPUS (Homeopathic Pharmacopoeia of the United States) and are in compliance with federal rules for homeopathic over-the-counter medicines. The products contain: no parabens, petroleum or harsh chemicals, are odorless, greaseless and non-irritating, and produce no known side effects, making them ideal and safe for the entire family. For more information visit http://www.topricin.com.