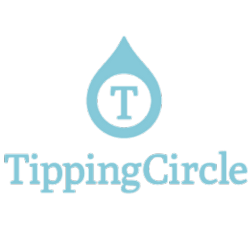 To show our appreciation for all the support we've received from our current users during Beta, we decided to offer a generous referral program to reward both existing and new users.

- James Davis
Founder and CEO
(PRWEB) February 27, 2013
TippingCircle's mobile payment app has recently entered the market engaging new users with brilliant growth and exciting features on their personal payment platform making it simple, social, and secure to exchange money with friends.
This past week TippingCircle launched a referral program designed to reward anyone who refers someone to sign up. "To show our appreciation for all the support we've received from our current users during Beta, we decided to implement a generous referral program to reward both existing and new users." said James Davis, founder and CEO.
A new social buzz is in the air from people sharing their referral links on social media. Referrals are coming through Facebook, Twitter, email, blogs, and other online sources. There is no limit on how many referrals a person can get and a 20% commission is earned each time the referred user sends a tip for the life of their account. With a single click, the earnings are sent to the referrer's PayPal account.
In addition, higher commissions are offered to entities with a substantial client base. Businesses and influential internet users can market TippingCircle and integrate it into their applications, websites, and blogs for a higher commission level.
More About the Company
TippingCircle is a personal payment service that allows its users to send and request payments with friends at home or on the go, setup group payments for events, and run social fundraisers. TippingCircle's mobile payment app makes it easy to exchange money with friends by connecting users with their social networks and PayPal. Tips (or payments) can also be sent by email address to pay someone outside of social networks.
This new payment service is being embraced by social media users to expand their social network with a payment profile that makes life more convenient. TippingCircle is a one-stop shop for the various types of personal payment methods used online. Group payments and social fundraisers can be achieved using tipping buckets. Buckets are shared through Facebook, Twitter, and other social networks to collect payments for events like birthdays, weddings, sports clubs, and fundraisers.