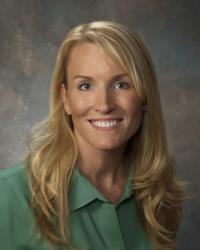 Liz is a key member of our executive team. We are pleased to recognize her contributions with this promotion to Managing Director.
Austin, TX (PRWEB) February 25, 2013
vcfo, a leading professional services firm offering financial, recruiting and human resources solutions, announced the promotion of Liz Hocker to Managing Director of the company's HR Consulting Services Division, vhr. In this role, Ms. Hocker is responsible for overseeing the business development, planning and daily operations of the vhr practice.
vhr has experienced an 80% growth in client engagements in the past year. Due to the growing demand for interim HR services, vhr is currently hiring additional senior HR professionals to join the teams in the Houston, Austin, Dallas and Denver markets.
"We've received a great deal of interest from companies in need of human resource guidance. Engagements over the past year have addressed a wide range of company issues from strategic workforce alignment programs and employee training to basic employer compliance. One particularly hot topic, due to increased government audits and fines, has been ensuring employees and contractors are classified correctly according to the IRS and Fair Labor Standards Act. We also recently launched an international service offering to help our clients recruit and manage the compliance elements of having international staff. We look forward to the continued expansion of our services in all our offices," said Ms. Hocker.
"Liz is a key member of our executive team. We are pleased to recognize her contributions with this promotion to Managing Director," said Ellen Wood, vcfo CEO. "She is a top flight HR executive who consistently develops new strategies that exceed clients' expectations."
Ms. Hocker joined vcfo in 2006, having worked for companies such as Green Mountain Energy, JP Morgan Chase and Arthur Andersen LLP. She has more than 17 years of experience in a broad range of areas, including positively impacting companies to achieve better bottom line results via streamlined processes, workforce alignment, talent acquisition, compliance and organizational change. Throughout her career with vcfo, she has worked with more than 50 different companies in industries ranging from software to healthcare.
About vcfo
vcfo provides strategic leadership to clients in the areas of finance, recruiting and human resources. Our on-demand, as-needed support comes with no minimums. vcfo has worked with over 2,000 clients since 1996 with offices in Austin, Dallas, Denver, Houston, Seattle and Colorado Springs. For more information, please visit http://www.vcfo.com.