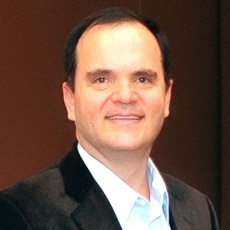 This opportunity permits us to further educate our community to ensure everyone is given the best and most current information on preserving cord blood stem cells, it will allow patients of ours or a family member's life to be potentially saved
MIAMI, FL (PRWEB) February 26, 2013
Dr. Carlos Szajnert, principle to cutting-edge facility in South Florida that is specialized in Obstetrical and Gynecology, announced today he would play a role in further advancing the awareness of cord blood stem cell benefits in the community.
Dr. Szajnert's specialties include; abdominal ultrasounds, cesarean section, endoscopic therapy endoscopy, estrogen replacement therapy, hormonal therapy, hormone replacement therapy, hysterectomy, laparoscopy, ovarian ablation, pelvic laparoscopy and uterine ablation.
For years now, Dr. Szajnert has been the leading and preferred OB/GYN for most Latin American parents that are expecting a baby in South Florida. Especially those who are seeking to give birth in Miami from Venezuela, Chile, Colombia, Costa Rica, Dominican Republic, Guatemala, Honduras, Panama, Peru, and Puerto Rico.
"Out of all the specialties in medicine, obstetrics is the most beautiful and gratifying. One of the most special moments in any family is the birth of a baby. It is a privilege to be able to share this moment with that family. We feel very proud to be part of this unique experience. Our goal is to provide the patient and her family comfort and peace of mind. During the prenatal visits we build a special relationship with our patients where they build confidence and security with our facility. Our team makes the patient feel as if she was part of our family", said Dr. Carlos Szajnert.
Dr. Szajnert, also performs collections of umbilical cord bloods to be processed and stored at local cord blood laboratories when requested by his patients. Umbilical cord blood preservation is a process by which blood is collected from the umbilical cord of a newborn baby and is stored cryogenically in a specialized bank. The cord blood can later be used to treat the child from whom the blood was collected as well as some first-degree relatives who are a close genetic match. Cord blood banking is regulated by the U.S. Food & Drug Administration and each year more and more parents have chosen to save their children's cord blood stem cells. "Because of the impact cord blood therapies have in an individual's life, I believe cord blood preservation will become exceptionally common among expecting parents"
"This opportunity permits us to further educate our community to ensure everyone is given the best and most current information on preserving cord blood stem cells, it will allow patients of ours or a family member's life to be potentially saved", added Dr. Szajnert's Office Manager, Eliana Szajnert.
Alongside his commitment to educating and providing medical treatments to his patients, Dr. Carlos Szajnert is always on the forefront of therapeutic procedures as a Premier Obstetrician and Gynecologist in South Florida.
For more information on Dr. Carlos Szajnert's practice and specialties, please feel free to visit http://www.doctorenmiami.com.