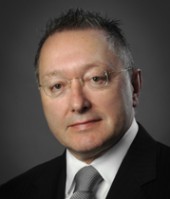 New York, NY (PRWEB) February 25, 2013
Dr. Z. Paul Lorenc has been welcomed as the newest member of the Haute MD Network. An exclusive invitation-only group, the doctors representing the network are at the pinnacles of their industries. Dr. Lorenc was handpicked for his exceptional talents in cosmetic surgery. Haute Living Magazine will feature Dr. Lorenc as the exclusive Haute MD FACE specialist for New York.
About Haute MD Network
The exclusive Haute Living Haute MD Network is made up of the most prestigious doctors across the US. These doctors are revered and invited for their skill in one of nine specialties: Breast, Face, Smile, Nose, Skin, Body, Bones, Hair, and Lasik. The Haute MD blog is frequently updated with groundbreaking news, trends and events in the industry, and is the ultimate source for finding the best doctor in your area. All this and more may be accessed by visiting http://www.hautemd.com.
About Dr. Z. Paul Lorenc
Z. Paul Lorenc MD, FACS has specialized in facial rejuvenation, breast enhancement and body contouring. He chose aesthetic plastic surgery as his medical specialty because it offers the ideal medical venue for combining his scientific expertise with an acute aesthetic sense of composition and proportion.
As author of the international bestseller A Little Work The Truth Behind Park Avenue's Façade (St. Martin's Press, 2004), Dr. Lorenc gives readers a revealing look inside the evolving world of cosmetic procedures in New York City.
He is considered a pioneer in the development of the new generation of dermal fillers. As a leading authority in facial anatomy, he served as Principle Investigator on the EVOLENCE® U.S. pivotal study, culminating in FDA confirmation for its use in the United States in June 2008. He was the sole aesthetic plastic surgeon involved in clinical research for Restylane®. Heading the largest clinical trial site for Restylane testing, he tracked its safety and efficacy in blind studies of more than 100 patients over a nine-month period. Based on this experience, Dr. Lorenc was selected to lead the team of experts who presented the resulting data on Restylane to the FDA Advisory Panel, leading to confirmation in December 2003 for its use in the U.S.
Dr. Lorenc continues to be closely involved in research and development of new advances in aesthetic surgery. He is internationally recognized for creating endoscopic techniques for a broad spectrum of aesthetic procedures, most notably the endoscopic brow lift. Further advancing the field of endoscopic plastic surgery, Dr. Lorenc developed a bioabsorbable soft tissue device that he patented in 1997 (US Patent No. 5,611, 814 March 18 1997). The device allows for placement of soft tissue in a superior position and eliminates the use of obvious suturing or the metal fixation screws that often require a secondary procedure for removal. Patients experience a more seamless surgical process and enjoy a natural result.
Dr. Lorenc is board certified by the American Board of Plastic Surgery, a fellow of the American College of Surgeons and a member of the American Society of Plastic Surgeons and the American Society for Aesthetic Plastic Surgery, Inc., where he serves on the Public Education Committee of the Communications Commission.
He writes regularly for his specialty's scientific journals, including The Aesthetic Surgery Journal and The Journal of Plastic and Reconstructive Surgery, regularly reviews publications on the topic and has contributed many chapters to aesthetic surgery textbooks.
Recognized as an expert in his field, Dr. Lorenc is frequently consulted by national and local broadcast news outlets to offer scientific opinions and comment on new aesthetic surgical procedures. He is regularly seen on television, including NBC's Today in New York, The Today Show, Dateline, Larry King Live and the CNN documentary, The Fountain of Youth, Good Morning America, The View, 20/20, WABC Channel 7 News, CBS Morning Show, WCBS Evening News, and Oxygen Life in Style.
A speaker in demand by leading medical societies and universities around the globe, Dr. Lorenc has been widely quoted in major consumer magazines and newspapers including: Allure, Conde Nast Traveler, Cosmopolitan, Departures, Elle, Family Circle, Forbes, Glamour, GQ, Bride's, Harper's Bazaar, Jane Magazine, Lucky!, Marie Claire, More, Newsweek, New York Magazine, Psychology Today, Redbook, Shape, Smart Money, Tatler, Vogue, US News & World Report, W, Women's Wear Daily, The Times of London, Sunday London Times Magazine, New York Times, The Daily News, New York Post, Wall Street Journal, The Chicago Tribune and USA Today.
To Learn More: Visit Dr. Z. Paul Lorenc Haute MD Profile