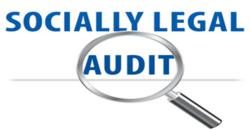 Deborah Gonzalez, Esq., and Vishay and Sanjee Singh, team up to combine their vast knowledge of the marketing and legal fields to offer this unique training
Atlanta, Georiga (PRWEB) February 25, 2013
Avax Consulting and Law2sm have teamed up to form a Socially Legal Auditor (SLA) training and certification class for Internet Consultants. Registration for their 2-day training session held on February 23rd and 24th ended February 5th, 2013. This training will provide Internet Consultants with the opportunity to become SLA certified and gain access to a knowledge base providing insightful SLA tools and resources.
Deborah Gonzalez, Esq., founder of Law2sm, LLC, a legal consulting firm and Vishay Singh and Sanjee Singh, President and Executive Vice President of Avax Consulting, a Digital Marketing and Web Design company, team up combining their vast knowledge of the marketing and legal fields to offer this unique training opportunity. Internet Consultants and Attorneys are invited to take advantage of the benefits of SLA training and the opportunities certification has to offer. Learn how to take inventory of an organization's social media/digital footprint, provide a comprehensive assessment of legal risks, recommend strategies for protection of digital assets, and provide a plan to reduce corporate liability in this 2-day certification course.
Every company engaging in social media marketing needs to have a plan in place to ensure their compliance with complicated local and federal laws. A certified SLA can provide assessment of current exposure and risk coupled with a plan for compliance. Benefits of SLA certification include access to exclusive tools and resources, a license to use SLA logos and materials, a startup package including a personalized membership card and access to SLA attorneys for a SLA legal audit review.
Become SLA certified in our upcoming training session and open a new revenue stream for profit with this unique skill set in a niche and emerging market. For further information and registration details Contact Us and get registered today.
Date: February, 23rd 2013 (8:00am to 6:00 pm) and February, 24th 2013 (9:00 am to 12:00 noon)