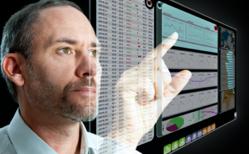 OneSCM's strength lies in its ability to integrate systems at the detailed level of operations.
Austin, TX (PRWEB) February 25, 2013
TAKE Solutions, a leader in the Supply Chain Management (SCM) and Life Sciences (LS) domains, today announced enhancements to its OneSCM® extended supply chain collaboration suite. The enhancements feature enriched functionality for customers running SAP. OneSCM offers flexible deployment and integration options to support cloud and on-premise, java, and .NET architectures.
One notable enhancement is the expansion of Demand Collaboration functionality to extend visibility and control over long-term materials requirements. Planners, buyers and suppliers are now able to collaborate on a broader level to proactively address potential delays in availability and ensure end-to-end customer requirements are met. Another notable enhancement is the expansion of Vendor Managed Inventory (VMI) functionality. Buyers and suppliers are able to better manage multiple external depots via graphical forecast time windows that allow potential shortages to be proactively resolved.
"OneSCM's strength lies in its ability to integrate systems at the detailed level of operations. This creates an accelerated flow of reliable information and insights for better decision-making in critical areas of the supply chain," said Young Kim, director of product management, TAKE Solutions. "These latest enhancements in forecast collaboration and vendor managed inventory put a greater degree of proactive empowerment in the hands of daily decision-makers to more rapidly address potential disruptions in materials and product availability.
About TAKE Supply Chain Management (SCM)
TAKE Solutions, Ltd. [BSE: 532890 | NSE: TAKE] is a leading global business technology company that delivers world-class software and services solutions for more than 400 leading companies. In the Supply Chain domain, TAKE's OneSCM® and GeminiSeries® product and suites include distinct technology with embedded IP that delivers optimized supplier collaboration, enterprise mobility, material tracking and serialization/epedigree. In the LS domain, TAKE offers IP-based software and extensive knowledge-based solutions to enable efficient clinical, regulatory, safety and commercialization processes.
Headquartered in Chennai, India; TAKE drives its Global Delivery Center from India and the Middle East. U.S. headquarters are located in Princeton, New Jersey, with the Supply Chain Domain Excellence center in Austin, Texas. For more information, please visit http://www.takesolutions.com.