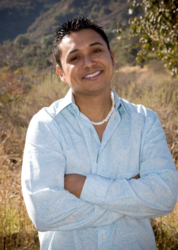 Dr. Acosta notes "there's no reason in the world to live in chronic pain"
Riverside, CA (PRWEB) February 23, 2013
A few short years ago, Dr. David Acosta, a chiropractor in Riverside, CA was like any other person. He knew very little about exactly what went into chiropractic medical treatment and he had had little contact with it. That chiropractic treatment changed when he put his "health in the hands of chiropractic health care." His life completely changed with a new, higher quality life and health that he had not experienced in a very long time.
Dr. David Acosta is now a man on fire. He wants everyone to know the help that is available through chiropractic. Dr David Acosta has personally decided to educate his entire community on the possible benefits of chiropractic.
Now, Dr. David Acosta, a Riverside chiropractor, has decided to bring the benefits of chiropractic health to Riverside, Corona, and Norco, CA. Today Dr. David Acosta announced he is giving free chiropractic consultation, which is a personal look at ones health followed by education on what could be done to achieve health.
Pain is not something that a person should ever consider normal or an everyday part of life. "Chiropractic treatment addresses the underlying reason that someone might feel pain," explains Dr David Acosta. Dr. David Acosta uses chiropractic techniques based on spinal manipulations to ease pain. Dr. David Acosta has a number of tables designed to assist in chiropractic manipulation of the spine or back bones into place to relieve pain. Another device, designed to work on deep muscular pain, relies on electric stimulation. Called "e-stim", the device uses electrodes to provide deep stimulation of lower back and hip muscles. This device counters pain better than painkillers.
As David Dr. Acosta notes, "There's no reason in the world to live in chronic pain." He further explains, "If a person does nothing to correct pain, then it typically will only get worse over time." As a chiropractor in Riverside, Dr. Acosta will show the value of chiropractic with free consultations to anyone who wants to know more about chiropractic.
About Acosta Chiropractic and Wellness Center
Located at 11498 Pierce St., Suite A1, Riverside CA 95205, Acosta Chiropractic and Wellness Center was founded by Dr. David Acosta who noted that he wanted to share the benefits he found through the application of chiropractic. For further information, contact: dr.daveacosta(at)gmail(dot)com or 951-354-6294.