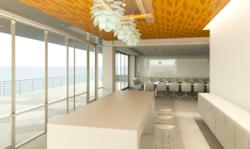 San Diego, CA (PRWEB) February 22, 2013
DPR Construction (DPR) today announced that Shire PLC and real estate partner BioMed Realty Trust have tapped the company to manage the build out of a new campus to house its Regenerative Medicine business. The new site will allow Shire Regenerative Medicine, Inc. to further expand its operational footprint and presence in the San Diego area over the next several years.
The new campus will provide Shire Regenerative Medicine the increased capacity it needs to meet future demand for its lead product, DERMAGRAFT®, while offering additional space and infrastructure to manufacture new regenerative medicine products.
"This project is anticipated to generate hundreds of jobs, including much needed construction jobs, during the build out over the next two years, and we are honored to be a part of it," said Jay Leopold, regional manager of DPR. "We look forward to working with the project partners to implement our High Performance Team strategies and create a model facility for attracting more biomedical business here in San Diego."
Phase I of the site development will be in excess of 150,000 square feet and will house the company's manufacturing and associated support operations, commercial operations, corporate and administrative functions.
Construction of the new campus in Sorrento Mesa is expected to begin in 2013, with initial occupancy targeted for 2014. The project team includes: Developer: BioMed Realty, Inc.; General Contractor: DPR Construction; Architect: FPBA; and Engineer: CRB.
The company plans to maintain its current DERMAGRAFT manufacturing facility on North Torrey Pines Road in La Jolla, Calif., which currently employs nearly 200 people.
About DPR Construction
DPR Construction, named by FORTUNE as one of the "100 Best Companies To Work For," is a forward-thinking national general contractor and construction manager specializing in technically complex and sustainable projects. A privately held, employee-owned company, DPR has grown to more than $1 billion in annual revenue, making it one of the largest general contractors in the nation. Locally, DPR is a perennial Top 5 general contractor with annual revenue averaging well over $200 million. DPR's San Diego office is located at 5010 Shoreham Place, San Diego, CA 92122. For more information, visit: http://www.dpr.com.