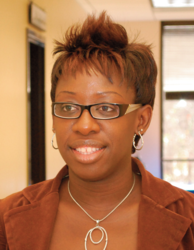 A top notch Physician Assistant helps enhance the quality of care provided in the medical setting.
North Charleston, South Carolina (PRWEB) February 25, 2013
Mrs. Haiyede received her Bachelors in Physician Assistant Studies from Sophie Davis School of Biomedical Education of New York. Tayo's experience includes Concentra - North Charleston, S.C.; 20th Medical Group - Shaw Air Force Base - Sumter, S.C.; NYP-Weill Cornell Medical Center - New York; Long Island College Hospital - New York; Quick Docs Medical Clinic - New York; and Agho Clinic Family Practice - the Bronx, New York.
The Carolina Center for Occupational Health (CCOH), located in North Charleston SC provides Employment Physicals, DOT exams, Drug Screens and Alcohol Testing. Mrs. Haiyede will work with Dr. Barry Weissglass to provide services to the business communities of Charleston Berkeley and Dorchester counties of South Carolina.
The Carolina Center for Occupational Health is an established, certified provider of Occupational Medicine Services, including medical surveillance programs, CDL Truck Driver's physicals, drug and alcohol testing. Flu Shots, Workers Compensation care and family medicine are available to companies and individuals.
Physician Assistants play a very important role in communities, large and small, caring for patients together with doctors. By increasing the access to quality health care, Mrs. Haiyede will help streamline patient visits and work closely with the Physicians at Carolina Center for Occupational Health to provide convenient and timely attention to patients.
Call to schedule an appointment today (843) 554-1029.
Carolina Center for Occupational Health
4600 Goer Drive, Suite 205, North Charleston, S.C. 29406