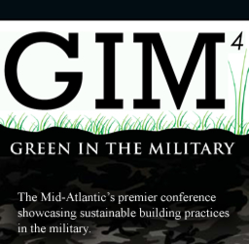 Overland Park, KS (PRWEB) February 22, 2013
LightWild, a leading provider of innovative and energy-efficient LED lighting solutions, will demonstrate its Lusio Commercial and Industrial product line at Green in the Military 4, the only event in the country that concentrates on green and sustainable building practices for the military sector of the federal government. This 4th annual conference will be held at the Virginia Beach Convention Center on February 27th.
LightWild will display the Lusio Essentials™ Bay Series, which is ideal for 1-to-1 replacement of traditional lighting sources. These lightweight, high efficacy fixtures use up to 60% less energy than metal halide and fluorescent fixtures while delivering similar or greater light output. In addition, Lusio Essentials fixtures reduce loads on cooling systems by emitting less heat, and they require virtually no maintenance during their lifetimes.
About LightWild, Inc.
LightWild is a leading provider of innovative, energy-efficient LED fixtures and controls developed through a comprehensive team of electrical, mechanical, opto-mechanical and architectural engineers. LightWild products have been utilized in thousands of commercial/industrial, retail, hospitality, office, entertainment venue, and facade lighting applications around the world. For more information about LightWild, its energy-efficient lighting solutions and its brands, visit http://www.lightwild.com. LightWild is a registered trademark.
Learn more about Lusio Commercial and Industrial Lighting at http://www.LusioLighting.com. Lusio is a worldwide brand and registered trademark of LightWild, Inc.