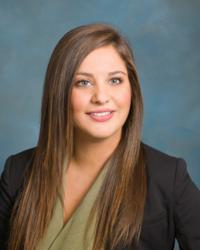 Irvine, CA (PRWEB) February 26, 2013
Pacific Orange County Property Management a leading property management company providing services to community associations throughout Southern California, is proud to present Griselda Sapiens with the firm's Excellence in Service Award.
The Excellence in Service Award is presented to a team member that promotes Keystone Pacific's philosophy, delivers exceptional customer service and exhibits superb leadership qualities.
Griselda has worked hard to earn this honor since she joined Keystone Pacific in 2007 as a receptionist. In 2011 she was promoted to project coordinator. Shortly after, she was awarded Employee of the Month as well as the recipient of the Rock Solid Award in 2012. An award that was given to her by her peers acknowledging her high-performance in the work place.
"This year, in addition to all her normal responsibilities, Griselda took on a number of additional tracking responsibilities." "I believe that it is with team members like Griselda, who work behind the scenes, that keeps a company like Keystone Pacific running smoothly," says Cary Treff, Chief Executive Officer. "Griselda has consistently proven herself to be an asset to our Keystone Pacific team."
As Project Coordinator Griselda Sapiens' responsibilities include: tracking document preparation and distribution deadlines to ensure timely delivery of association materials to our clients. Her job is extremely important, because it ensures managers are sending out important association documents on time. Keystone Pacific is one of the only management companies in Southern California who employs a tracking coordinator in order to help managers meet their deadlines.
About Keystone Pacific Property Management
A leader in the community association management industry for more than 30 years, Keystone Pacific Orange County Property Management specializes exclusively in the management of common interest developments in Southern California. Currently, the firm manages over 40,000 units in master-planned, condominium, townhome, single-family home, mixed-use and commercial common interest developments. Keystone Pacific's clients receive the best care and resources as the firm is committed to providing superior community association services.
Keystone Pacific is one of the few local property management firms to have earned the Accredited Management Organization (AMO) designation from the Institute of Real Estate Management (IREM) and the Accredited Certified Management Firms (ACMF) in Southern California, certified through the California Association of Community Managers (CACM®). Headquartered in Irvine, Calif., Keystone Pacific also maintains offices in Rancho Santa Margarita and Temecula, Calif.
For more information, please contact Keystone Pacific at 1-877-KPPM-INC (577-6462).