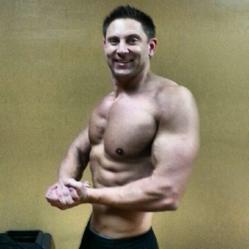 Monroe, WI (PRWEB) February 23, 2013
Swimsuit season is just around the corner, though for those who live in areas where there is still snow it seems forever away. Swimsuit season can sneak up on those who are procrastinating in losing weight for their new swimsuit. Luckily, with just an extra fifteen minutes every morning weight loss goals can be within reach by beach season.
1. The very first thing that should be done every morning is to drink a big tall glass of ice cold water. The body is dehydrated when it first wakes up and it desperately needs water. This will keep the body hydrated and will also kick start the metabolism first thing in the morning. The body has to raise the temperature of the water to body temperature before it can be digested and used properly.
2. The next thing that should be done is a quick ten minute interval training exercise. The morning interval training should be changed up every few weeks too to keep the body guessing at what is coming next. A few basic exercises that are great for interval training are pushups, high knees, and squat jumps just to name a few. Start out easy with the interval training with doing twenty seconds of exercise and then a forty second rest. Pick out three exercises and complete 3-4 sets of each exercise at this pace. As the interval training becomes easier increase the exercise time and decrease the rest time.
3. After morning cardio is done it is time to eat a healthy breakfast. If mornings are busy a quick breakfast such as a protein shake, a protein bar, or an apple on the way out the door will do in a pinch. For slower mornings oatmeal, not instant, with some berries in it is a great breakfast. Anything that is healthy for breakfast is a good choice. It is just important to eat within an hour of waking up to keep the body full of fuel.