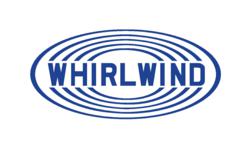 I have worked with Whirlwind on many projects over the last 30 years. We have a good salesman who gets the job done ….
Houston, TX (PRWEB) February 26, 2013
Houston-based metal building manufacturer and distributor, Whirlwind Steel Buildings, recently completed work on a new firehouse for the City of Liberty, TX.
The 3100 square-foot metal fire station measures 50'0" x 61'6" x 16'3" and features a 4:12 roof slope, a Super Span X roof and Super Span X wall panels. Project contractor Danny Armstrong, of Montgomery, TX's Triple "D" Builders, Inc., drew on his "great relationship" of thirty years with Whirlwind Steel when selecting a metal building manufacturer for the job. Armstrong relied on Whirlwind for assistance with drafting and planning for the job, which required a tight deadline and strict conformance with building specifications but still came in "well [with]in budget."
Armstrong attributed his long-time partnership with Whirlwind to their "excellent" customer service: "I have worked with Whirlwind on many projects over the last 30 years. We have a good salesman who gets the job done …."
Whirlwind Steel President Ty Sturdivant said he was pleased the Whirlwind team and Triple "D" completed yet another successful project: "At Whirlwind it's always our goal to develop relationships with our clients like the one we have with the Triple "D" team. We understand the specific challenges in designing metal municipal buildings like this fire station, and we are happy we could help manufacture Liberty's new fire station."
About Triple D Builders, Inc.
Triple "D" Builders, Inc. was founded by a group of top Engineers, Detailers, and Project Managers from the architect and steel building industry and is backed by a total of 30 years of experience. By focusing on the highest quality building material for an affordable cost, Triple "D" Builders, INC. is able to concentrate on exceptional customer service and eliminate sales commissions. Thus, we have lower overhead costs and are able to pass the savings onto our customers.
About Whirlwind Steel Buildings, Inc.
Founded in 1955, Whirlwind Steel Buildings, Inc. is an industry-leading manufacturer of agricultural, institutional, residential , commercial and government metal buildings, metal building components and metal roofing and wall systems. Headquartered in Houston, the company has IAS-certified manufacturing plants in Texas, Georgia, Oklahoma and Minnesota. Products in the Components and Private Manufacturing Services division include metal roofing for residential, agricultural and business uses; self-storage units; boat docks; airplane hangars and steel municipal buildings. For more information about Whirlwind Steel Buildings, please call (800) 324-9992 or visit http://www.whirlwindsteel.com.