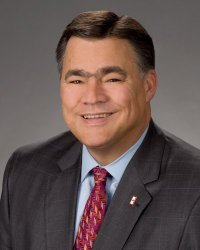 Booth 61 is focused on sharing...about Atlanta's quickly growing technology focused industries.
Atlanta, GA (PRWEB) February 26, 2013
On Wednesday, March 6, 2013, BusinessRadioX® welcomes to the studio the latest addition to its radio family, Booth 61, hosted by Ricky Steele.
Ricky Steele is one of the Atlanta business community's most recognizable personalities. Between his huge personality, frequent speaking engagements, and near-omniprescence at events around town, Steele's leadership and networking style have earned him the nickname "Mr. Everywhere." His book, The Heart of Networking, outlines the "servant leader" style of relationship building that he has developed over the last 35 years. Steele currently serves as Chief Development Officer for Hunter Technical Resources, Atlanta's premier technology staffing firm.
Booth 61 is focused on sharing information about the people and businesses in Atlanta's quickly growing technology focused industries. With guests ranging from corporate CEOs to small business owners and startup builders, Booth 61 provides insights and discussion on a wide range of topics related to technology. Guests include well known business leaders from around Atlanta, high stakes investors from some of Atlanta's leading capital firms, and entrepreneurs and startups with a story to share. Each show brings new people to the table, to share their insights on technology, business, and community issues.
Join us for this inaugural episode at 2:00pm Eastern on Wednesday, March 6, at Booth 61.
About Booth 61:
http://booth61.businessradiox.com/
Booth 61 is the place for the latest news and information from the Atlanta technology scene. From C-level execs to startup pros, host Ricky Steele is bringing all the movers and shakers in Atlanta tech to his home away from home in Booth 61. The show is named after the well-known booth at Buckhead's OK Café, where for the past 20 years, technology and business leaders have been discussing the issues, the highlights, and the successes of their industries over breakfast. The Booth 61 show brings these conversations to the public by sharing, promoting, and celebrating Atlanta's thriving technology community. Join us every Wednesday at 2:00pm EST to join the conversation.
About BusinessRadioX®:
BusinessRadioX® provides a turnkey solution for business owners who want to leverage the power of internet radio to meet their best prospects, establish credibility for their organization and heighten the placement of their brand in search engines rankings. With a professional venue and a proven formula, BusinessRadioX® helps hosts podcast their shows and create a regular stream of dynamic content to share with their prospects and feed the search engines every week. Programs are recorded and streamed live to the internet from our studios in the greater Atlanta area. For more information or to hear a live show, visit: http://www.businessradiox.com.