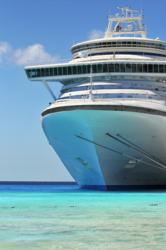 East Hartford, CT (PRWEB) February 27, 2013
With Wave Season still in full force, many individuals are still thinking about booking a cruise, or about a cruise vacation they have already booked which they will set out for sail in the near future. While thoughts of relaxation, amazing dining, and hours of sunbathing and fun may be on traveler's minds, preparing for the unexpected and for personal safety may be the real way to enjoy a stress free cruise vacation.
With recent events that have caused hundreds of cruise travelers to deal with horrific experiences and economic losses, proves how travel plans can sometimes go awry. When emergencies occur, cruise lines are not obligated to assist passengers in any way. A comprehensive travel insurance plan from a third party company would likely cover most of the problems experienced while traveling.
It can be easy to assume a tour provider will help cover expenses if a disruption were to occur, but it is important to remember that you can be protected by investing in an appropriate travel insurance policy from a third party company, from the time the first deposit is paid for a trip. While travel protection can something be available through cruise tour companies, it usually only covers certain travel accidents and only the costs that have been paid with that particular credit care. Credit cards usually will not provide the full amount of coverage you many need, when an insurance policy can.

Credit vs. Refund – Cruise tour insurance often provides reimbursement in the form of credits when you are forced to cancel your trip completely. A traveler may be interest in using the credits towards another trip, but by purchasing a third party travel insurance policy you can be reimbursed up to 100% of your total trip cost with a policy that included Trip Cancellation and Interruption.
Limited Coverage – When dealing with insurance that covers emergency medical assistance, the cost covered drastically differs between policies. With a more extensive travel insurance policy, a traveler can be covered with a much greater maximum limit which could save them from arriving home to a hefty medical bill if an emergency were to occur. It is also important to remember that most health care plans do not cover an individual while traveling abroad.
Transportation – Travel coverage that is not purchased through a third party company will not cover any other transportation accommodations including flights or rental cars that a traveler may have planned in order to join the cruise. Extensive travel insurance was designed to protect travelers from the moment they leave until the moment they arrive home.
Travel Insured International, a leading privately-owned travel insurance provider, urges travelers to invest in the insurance policy which suits them best before embarking on future cruises. Travel Insured's policies can offer coverage for a great number of disruptions, emergencies, and unexpected costs including tip interruption, missed connection, lost or stole luggage, damaged personal items, pre-paid travel expenses, rebooking, sudden illness, and even medical evacuation.
Travel Insured International
52-S Oakland Ave.
E. Hartford, CT 06128-0568