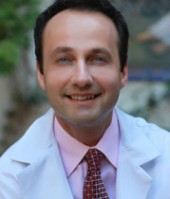 Los Angelas, CA (PRWEB) February 25, 2013
Dr. Alexander Rivkin has been welcomed as the newest member of the Haute MD Network. An exclusive invitation-only group, the doctors representing the network are at the pinnacles of their industries. Dr. Rivkin was handpicked for his talent and reputation as one of the leading surgeons specializing in non-invasive cosmetic procedures, particularly his innovative "Non-Surgical Nose Job." Haute Living Magazine will feature Dr. Alexander Rivkin as the exclusive Haute MD Nose Specialist for Los Angeles, California.
About Haute MD Network
The exclusive Haute Living Haute MD Network is made up of the most prestigious doctors across the US. These doctors are revered and invited for their skill in one of nine specialties: Breast, Face, Smile, Nose, Skin, Body, Orthopedic, Hair Restoration, and Vision. The Haute MD blog is frequently updated with groundbreaking news, trends and events in the industry, and is the ultimate source for finding the best doctor in your area. All this and more may be accessed by visiting http://www.hautemd.com.
About Dr. Alexander Rivkin
Dr. Rivkin is a facial cosmetic surgeon and an Assistant Clinical Instructor in the Department of Medicine, Division of Dermatology at the UCLA, David Geffen School of Medicine. He is an international authority on non-surgical aesthetics and is best known for inventing and popularizing the Non-Surgical Rhinoplasty procedure. His practice, Westside Aesthetics, is focused on developing and perfecting non-invasive, non-ablative cosmetic treatments.
Dr. Rivkin received his undergraduate degree from Columbia University and his medical degree from the Yale University School of Medicine. His residency in Otolaryngology / Head and Neck Surgery was at the University of California, San Diego, School of Medicine. He has authored numerous scientific articles and has been recognized for outstanding research achievements with grants and awards from the National Institutes for Health, the American Academy of Otolaryngology and the American College of Surgeons.
With his innovations in non-surgical cosmetic procedures, Dr. Rivkin has led the industry in a new direction and spends a significant amount of time educating other physicians around the world. In addition to teaching on the faculty at the UCLA School of Medicine, Dr. Rivkin is also a prominent member of National Teaching Faculties for Allergan, Merz, Medicis, Sanofi Aventis, Suneva and Contura. His practice is an active research center, conducting FDA trials and publishing papers on novel techniques in non-surgical aesthetics. He is a member of the American Academy of Cosmetic Surgery, American Academy of Otolaryngology, the American Society of Cosmetic Dermatology and Aesthetic Surgery, and the American Society for Laser Medicine and Surgery.
Dr. Rivkin often serves as an expert for media shows and publications, including the TODAY show, The Doctors, EXTRA, the Tyra show, Canal 5 France, The New York Times, The Washington Times, BAZAAR and ELLE Magazine.
Dr. Rivkin is strongly committed to his philanthropic endeavors. He is honored to serve on the board of the New West Symphony, as well as on the boards of a number of charities including the Face Forward Foundation for Battered Women and the Lynne Cohen Foundation for Breast and Ovarian Cancer Research.
To Learn More: Visit Dr. Alexander Rivkin's Haute MD Profile