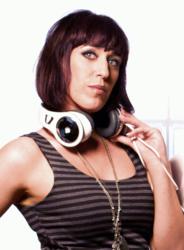 It's great to team up with a company that has killer products that can showcase your material to the best of its potential. - Nick Gunn
Chicago, IL (PRWEB) February 25, 2013
It's not surprising that EDM's (We Are) Nexus has teamed up with Scosche, a leading consumer tech and audio company. EDM is fast becoming one of the largest music markets in the world with acts like Deadmau5, Skrillex, Porter Robinson, and Zedd changing the face of the music business.
(We Are) Nexus producer Nick Gunn understands the importance of brand association: "Sales are at an all time low while performance is at an all time high" says Gunn. "So it is great to team up with a company that has killer products that can showcase your material to the best of its potential. It's about getting the word out there anyway you can and being able to network with a partner like Scosche gives us an added industry advantage."
While its clear Scosche has made a serious dent in the industry with its impeccable product line, its also clear that getting behind acts such as (We Are) Nexus is of great importance to the future of sales and how to reach its core customers. At Scosche, they find inspiration in their local California lifestyle, culture, music and people. Their designers and engineers have developed products that reflect their rich heritage in audio. These influences can be found in their award-winning accessories, bringing a taste of California to people stretched all across the globe.
(We Are) Nexus is new to the EDM scene and the release of their first single "Broken" is an exciting milestone. "We use all original instrumentation and production in our music" says Carmen Rainier. Rainier is the lyricist and vocalist for (We Are) Nexus and infuses their sound with a sexy, smart and provocative edge. Soon to be released is their upcoming single "Sound of the Beat" which promises both an original mix and a radio edit.
Expect to see both Rainier and Gunn on the streets at the Winter Music Conference in Miami this coming March handing out some Scosche swag! "We plan to hit the streets giving out Scosche hats, ear buds, stickers, etc." says Gunn. "It's a great way for us to turn people on to our music and engage with them."
Visit Scosche at http://www.scosche.com and (We Are) Nexus at http://www.wearenexusedm.com and join in the fun!