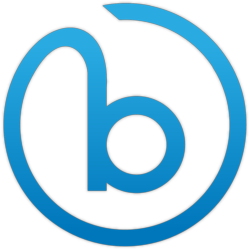 "Barc brings true, real time, social interaction to a website and to every Web page"
La Jolla, California (PRWEB) February 27, 2013
Barc, Inc., a popular San Diego-based startup is launching a new tool allowing website owners the ability to add "community" on every page with free real-time commenting on their site. It allows users to, in effect, chat or comment in real time while sharing pictures and YouTube videos, and even creating private chat rooms with others in that website. This creates a uniquely social experience that keeps users on the site longer, drive e-commerce transactions or simply promote site visits.
It's incredibly easy to customize the look and feel of Barc with it's customizer wizard, and to start using Barc on a site takes less than a minute - simply copy and paste a Javascript snippet into any page's HTML. Or, if a site uses Wordpress or any other popular Content Management System, simply download the Barc plugin. Everything is managed in a cloud, so there is no special configurations required and no affect on Website performance. Barc's patent-pending technologies make it extremely fast, simple to install and a compelling social solution for any Web site.
Along with the essentials of a high-end commenting service, like signing in using popular Social media accounts or using custom avatars, Barc also comes packed with a wide array of new features, like built-in language translation, so anyone asking questions or commenting in another language can be dynamically translated into another user's native language, including a site's customer service representative.
Users can also keep track of all their comments in one place or be alerted when new comments appear on web pages they are following through an internal alert or email notification.
According to Grant Farwell, CEO and Founder, "Barc brings true, real time, social interaction to a website and to every Web page, engaging people with the content, much like we interact in the physical world, when we're proximate to one another, on the same topic or simply interacting." Farwell went on to say, "Barc expertly builds on the fundamental social principle of homophily, we enjoy being with and interacting with others who are similar to us and who are doing similar things."
The Barc plugin contains no advertising, is simple to use and helps drive traffic and site allegiance. Barc will soon offer other enterprise versions with live support and other features that will be fee-based but makes its simple, still feature-rich, basic application available at no charge to the site owner.
Jeremy Schrage, CEO of GoFastCab.com, stated, "Barc opens up a new medium for customer feedback and discussion that we would otherwise not receive. It's free, easy and gives us instant insight to our online user base. Barc would be a "no brainer" for any website."
To learn more about Barc, visit http://www.Barc.com or visit the contact information below.
Contact:
Grant Farwell
7817 Ivanhoe Ste. 203
858 245-8409
http://www.barc.com