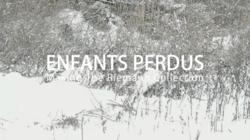 Embark on a hypnotic journey to a world of time and memory. Peer behind the veil at the making of Enfants Perdus' new Riemann Collection.
(PRWEB) February 25, 2013
Luxury jewelry house Enfants Perdus has released its first full-length video, featuring the creative process and making of video for the Riemann Collection. Taking viewers on a hypnotic journey to a world of time and memory, the video features the creation process of Enfants Perdus jewelry pieces, including video shots from Enfants Perdus' two-floor New York studio.
The video is available on the Enfants Perdus YouTube stream at:
Based in New York, Enfants Perdus creates handmade artisan jewelry, crafted from the tension between sterling silver and rich 18 karat gold, and united with rare objects – diamonds, black pearls, and precious gemstones.
A narrative filmed in two countries was unveiled with a spotlight on the making of Enfants Perdus' Riemann Collection. All processes of the work, including wax carving and assembly, casting, finishing, and patina application and weathering are touched on for the trailer's release. The teaser trailer focuses on the hand application of the weathering patina through 5-10 progressive layers and washes, imparting humanistic qualities to the noble metals. These hard, yet malleable materials evolve alongside the experiences of the piece's wearer. The pieces change and glow with time.